Time 4 Vanilla Cola BCAA Slushie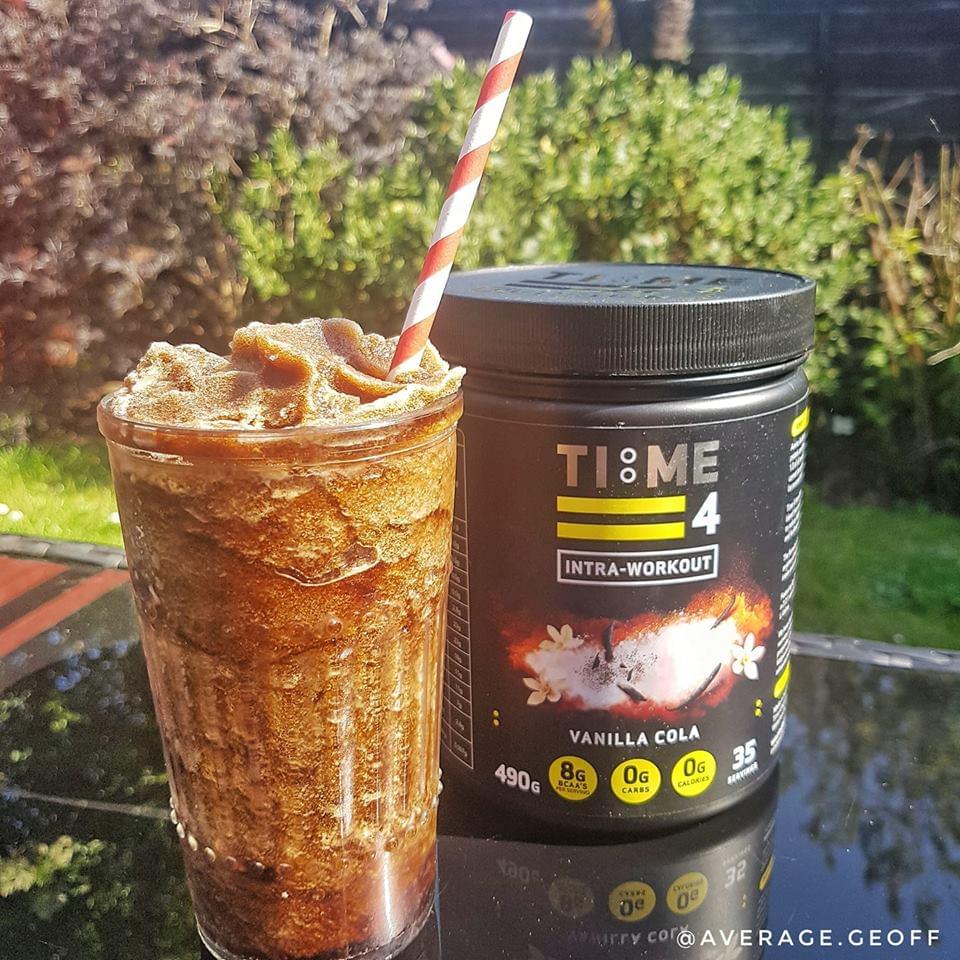 Method
Sunshine and working out are an awesome mix as long as you stay hydrated.
I'm loving Time 4 Intra-Workout Vanilla Cola flavour lately so I thought I'd share some summer love and a great, snappy recipe.
Get a blender, Chuck it all in and blitz the hell out of it so you get a slushie texture.
Pour into a glass and feel like a boss!