TIME 4 PB & J Protein Cups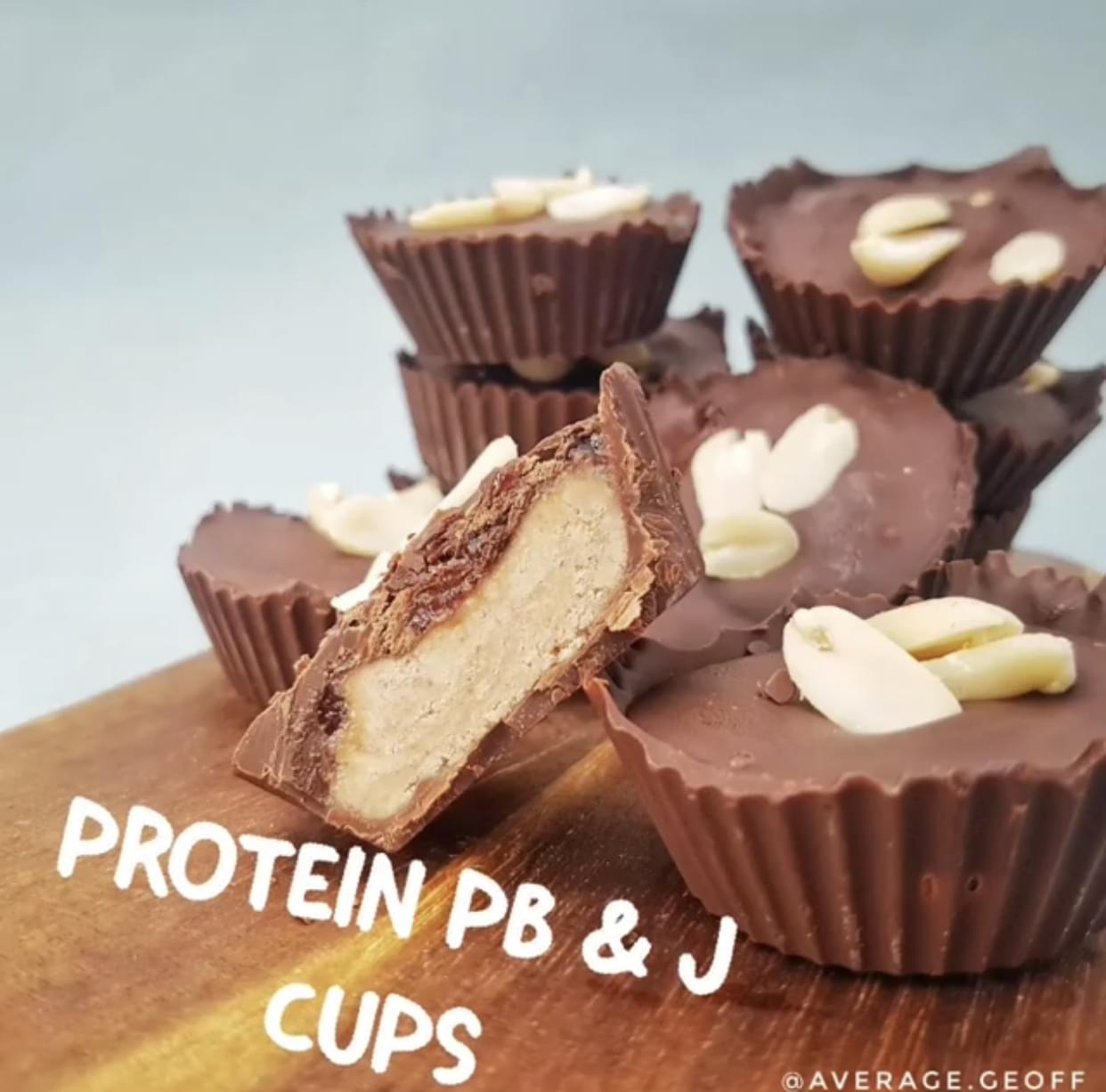 Ingredients
200g Dark Chocolate
75g Peanut Butter (I used @meridianfoods but any natural one will work well)
1 Scoop Time 4 Nutrition Whey Protein Double chocolate Mousse Flavour
50g Jam
Method
You can use normal cupcake cases for this but i have silicone ones that are belting for this and make my life just a touch easier.
Start by melting the Chocolate.
Spoon about a teaspoon into cupcake cases and use the back of the spoon to spread it about halfway up the sides.
Use a touch more if you need to cover it but remember you are going to need some to top it all off.
Whack them in the freezer for about 10 minutes until solid.
Mix the PB and Protein Powder together and spoon a little into each cup, ensuring you get it to the sides but have space to top with Chocolate at the end.
Add a splodge of the Jam on top and spread it a little.
Finally, top with the remainder of your Chocolate and keep in the fridge.
They'll be good for a couple of weeks.