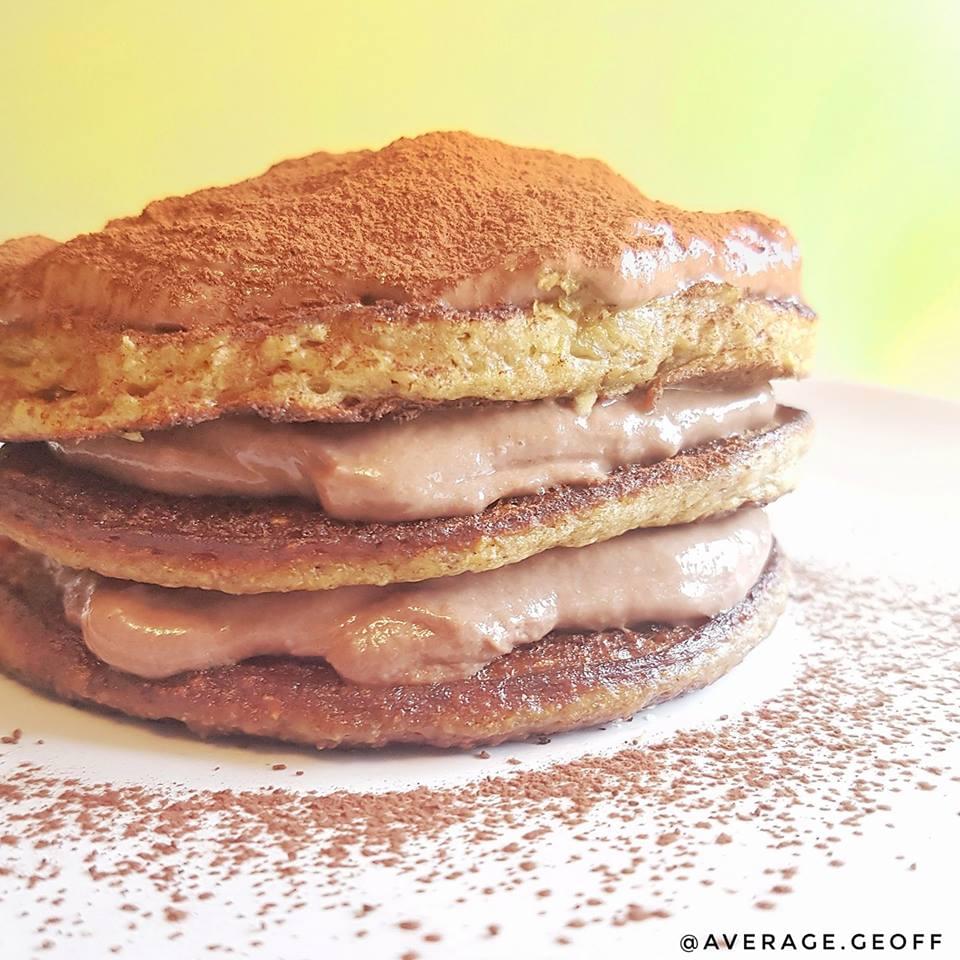 Ingredients
50g oats
30ml shot of espresso or strong coffee
1 banana
1 large egg
1/2 tsp bicarbonate of soda
2-3 tbsp Greek yoghurt
One serving of time 4 nutrition double chocolate mousse protein powder
Method
Im kicking off Sunday with the first recipe using Time4Nutrition protein powder and oh my word it's a winner.
If you don't have espresso you can use a dose of strong coffee but you want it crazy strong or the flavour will get lost...no instant stuff though, were not making gravy!!!
As always, adjust the portion size to your needs. This made a massive brekkie for me so it would easily make 2 smaller portions.
Stick everything except the yoghurt and protein in a mixer and blitz until smooth.
Let it sit for 5 minutes whilst you mix up the yoghurt and protein until smooth and silky. You want it quite stiff so it holds the pancake tower together.
Drop some of the pancake mix in the pan with a little oil until bubble form on the surface and then flip over to finish. Repeat for all the mixture and then layer up your pancake tower, dust with cocoa and get stuck in!!