Time 4 Vanilla Coconut Protein Bars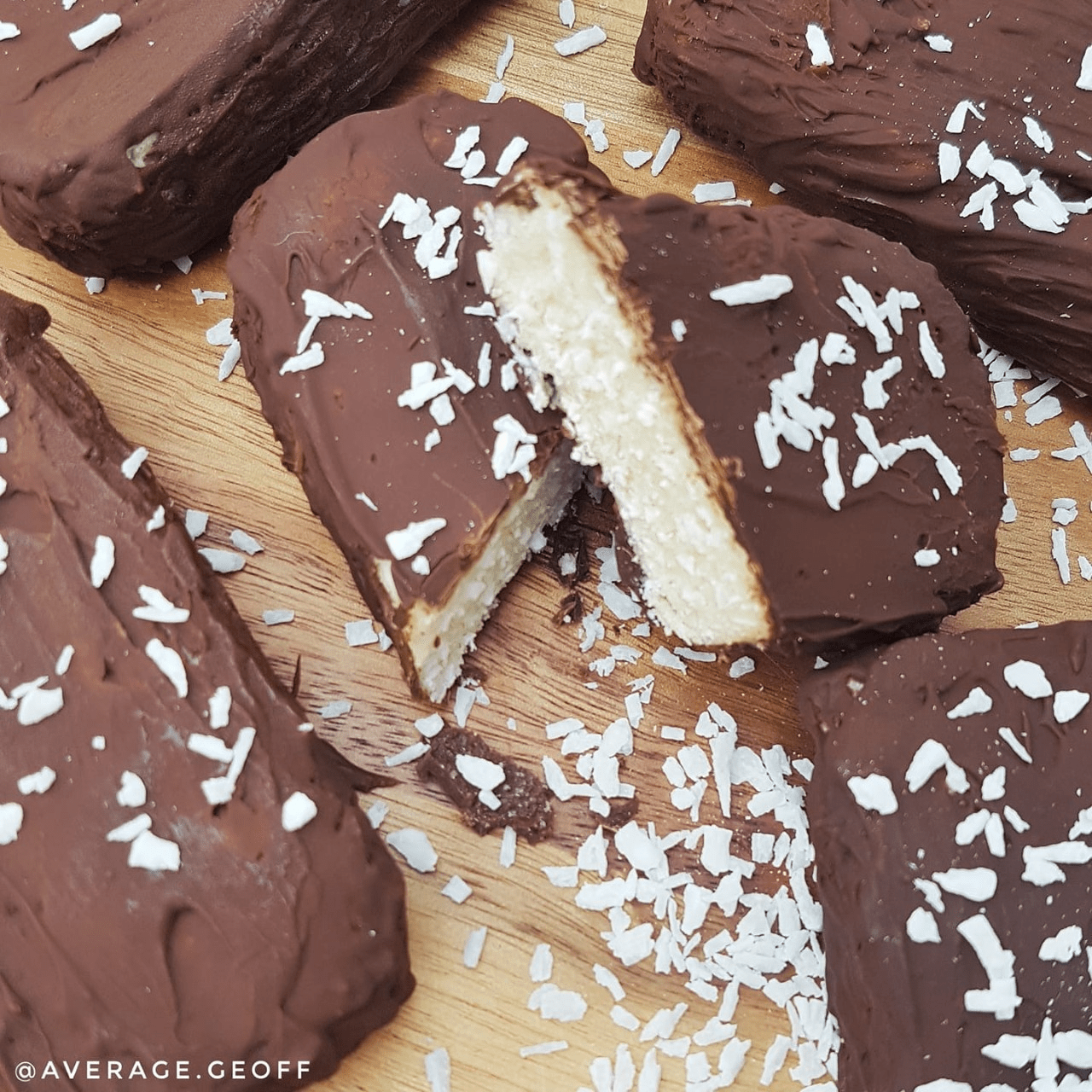 Ingredients
50g Dessicated Coconut
65g Coconut Flour
125ml Milk
72g Time 4 Nutrition Whey Protein Vanilla Coconut Milk Flavour
50g 85% Dark Chocolate
Method
I'm not allowed to call these bounty protein bars but....well you get it!!
These have that sweet smooshy thing going on with a whopping protein hit and they're very easy to make.
Mix together all but the chocolate in a bowl until consistent.
Shape into 6 equal bars and bang in the freezer for about an hour or more.
Melt you chocolate and using a silicone brush or smoother, cover the bars. The chocolate will set after a few seconds so you can turn them over.
Calories: 204
Protein: 13
Carbs: 11
Fat: 12