Time 4 LEMON MERINGUE PIE PROTEIN OATY BARS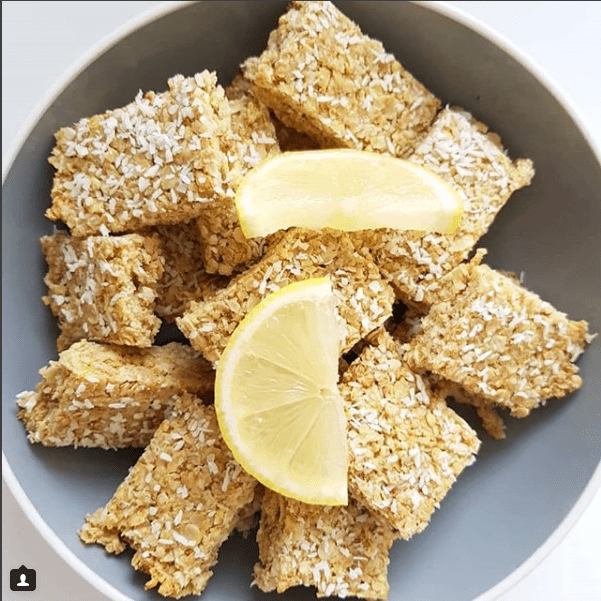 Ingredients
🍋 2 Cups of gluten, wheat & milk free oats
🍋 1/2 Cup desiccated coconut 🌴
🍋 4 Tbsp of honey 🍯
🍋 White chia seeds
🍋 Flax & chia seed blend
🍋 Squeeze of fresh lemon
🍋 2 Tbsp of coconut oil 🌴
🍋 1 Sachet of Time 4 Nutrition Whey Protein Lemon Meringue Pie Flavour
Method
🍋 Preheat the oven to 180 and line a brownie tin with baking paper.
🍋 In a large saucepan, melt coconut oil with the honey on a medium heat.
🍋 Add all the ingredients to the saucepan, starting with the oats.
🍋 Once it's well combined and smooth, remove from the heat and stir.
🍋 Transfer to the brownie tin and press down as firmly as possible to create a flat, even layer.
🍋 Bake for approximately 15 minutes until golden brown. I take out half way through to press down. If you like them softer like i do. Dont cook for the full 15 mins and keep an eye on them. They always harden when they are cold.
🍋 Leave to cool completely before cutting into 12 bars. Keep in an air-tight tin for up to a week. Enjoy!