Time 4 Millionaires Shortbread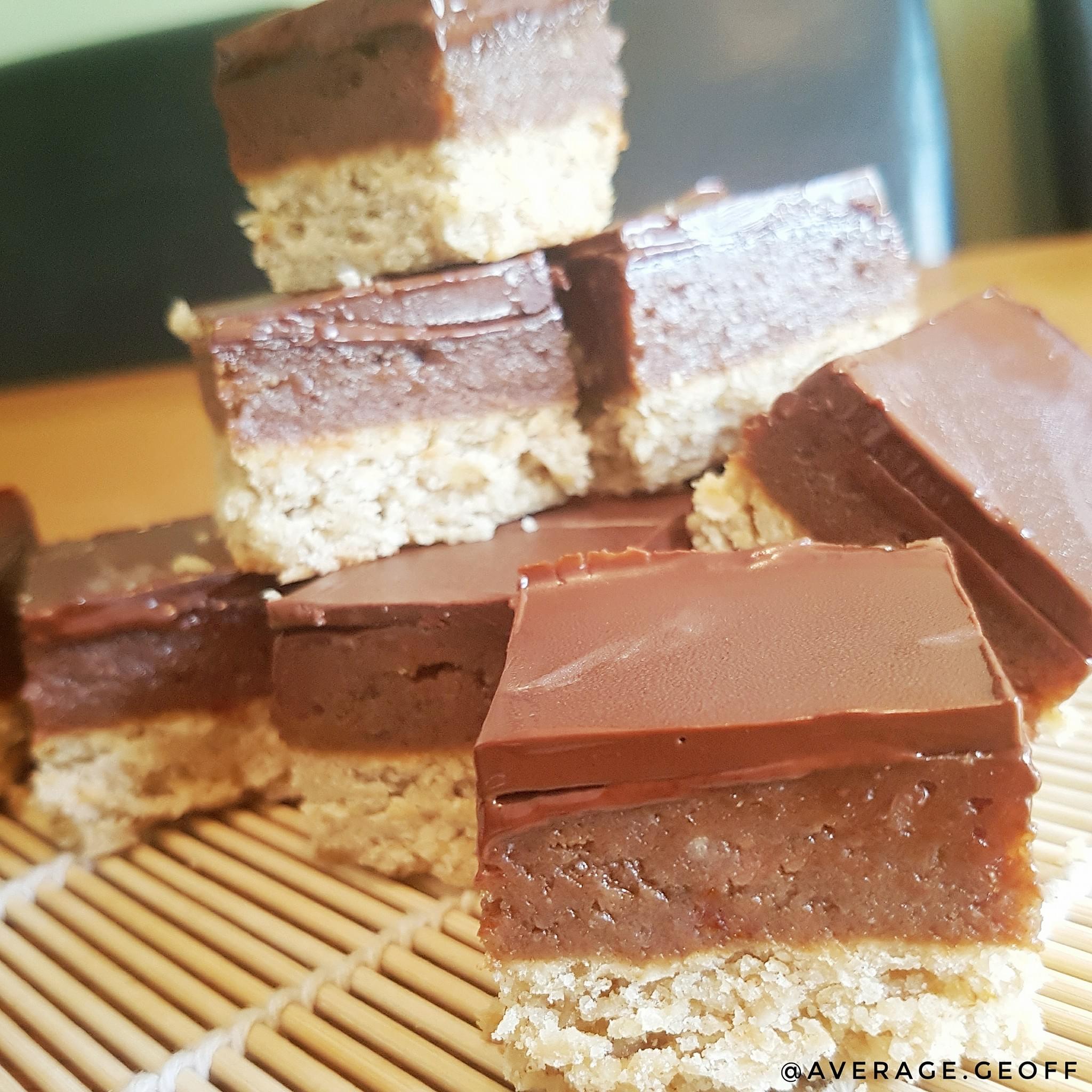 Ingredients
BASE
125g Oat Flour
90g Ground Almonds
35g Coconut Oil
2 tbsp Honey
1 tsp Vanilla Essence
50ml Milk

CARAMEL LAYER
1 Cup Dates
54g Time 4 Nutrition Whey Protein Creamy Toffee Pudding flavour
1 Cup Nut Butter
1/4 Cup Water
Chocolate layer
80g Dark Chocolate (85% Cocoa or higher)
15 g Coconut Oil
Method
Chuck all your base ingredients into a blender so it comes together as a stiff dough. Even it out in a lined loaf tin and bake for 15 minutes at 170°c until just starting to brown and let cool completely.
Soak the dates for 15 minutes and then drain and blitz all the caramel bits together. Layer it over the base.
Melt the Chocolate and Coconut Oil together and pour over the Caramel.
Leave it in the fridge for at least an hour until set.
Cut into 16 squares. Pour some hot water over the knife beforehand to prevent the Chocolate cracking.