Time 4 Chocolate Orange Protein Brownies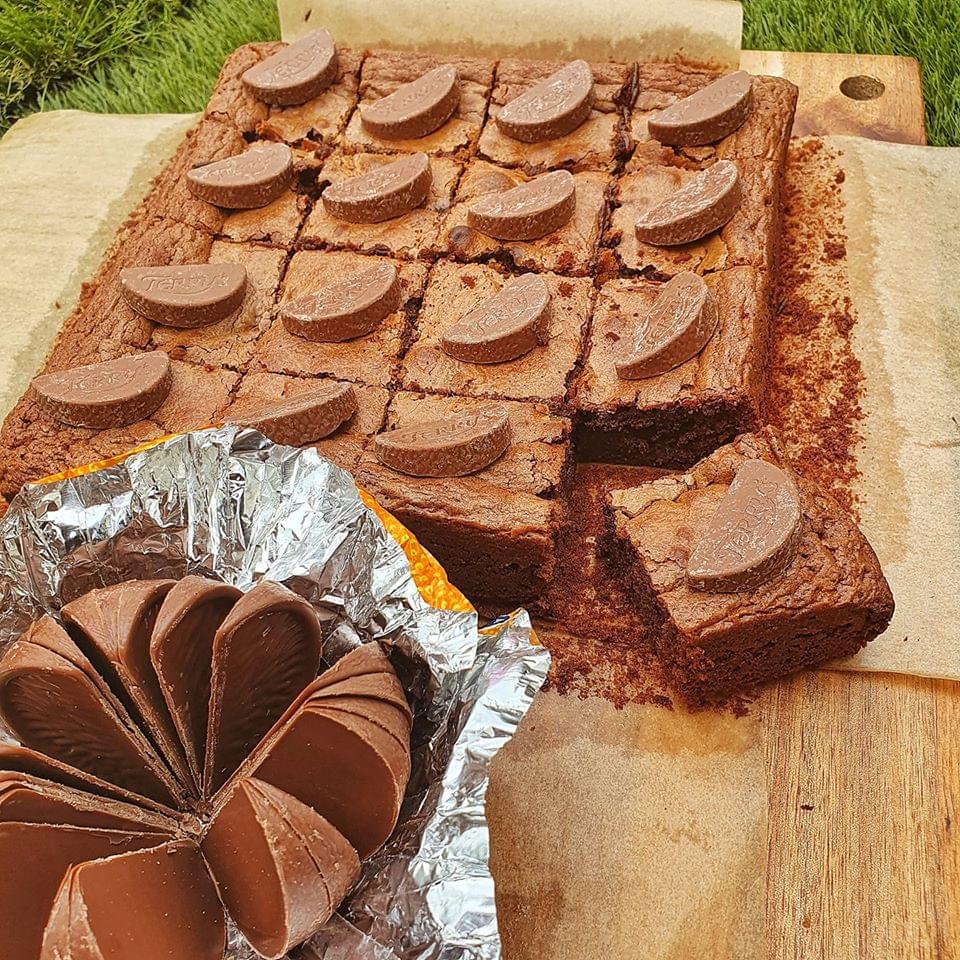 Ingredients
185g Unsalted Butter
185g Best Dark Chocolate
65g Plain Flour
50g Chocolate Orange, chopped into chunks
3 Large Eggs
175g Golden Caster Sugar
55g Time 4 Nutrition Whey Protein Double chocolate Mousse Flavour
1 tbsp Orange Extract
Method
Cut 185g Unsalted Butter into small cubes and tip into a medium bowl. Break 185g Dark Chocolate into small pieces and drop into the bowl.
Fill a small saucepan about a quarter full with Hot Water, then sit the bowl on top so it rests on the rim of the pan, not touching the Water.
Put over a low heat until the Butter and Chocolate have melted, stirring occasionally.
Remove the bowl from the pan and let the mixture cool for 10-15 minutes. Whilst that's going in, turn the oven on to 180C/ 160C fan.
Line an 8 x 8 inch high sided tin with baking paper and set aside.
Break 3 Large Eggs into a large bowl and tip in the Sugar and Orange extract.
With an electric mixer on maximum speed, whisk the Eggs and Sugar. They will look thick and creamy, like a Milk Shake.
Pour the cooled Chocolate mixture over the Eggy Mousse, then gently fold together with a rubber spatula. Be gentle as you do this and fold, don't mix, or you'll knock the air out.
Sieve in the Protein and Flour.
Gently fold in this powder using the same figure of eight action as before. Gently stir in the Chocolate Chunks.
Pour the mixture into the prepared tin, and put in the oven and set your timer for 25 mins then check it and gently shake the tin. If the brownie wobbles in the middle, it's not quite done, so slide it back in and bake for another 5 minutes. Be brave and don't overdo it as these will continue to cook when cooling.
Leave in the tin until cold, then take out and cut into 16 squares or 32 triangles.

Calories: 254 Per Square (126 cals Per Triangle)
Protein: 5
Carbs: 17
Fat: 16