Time 4 Raspberry Ripple Cheesecake Protein Doughnuts.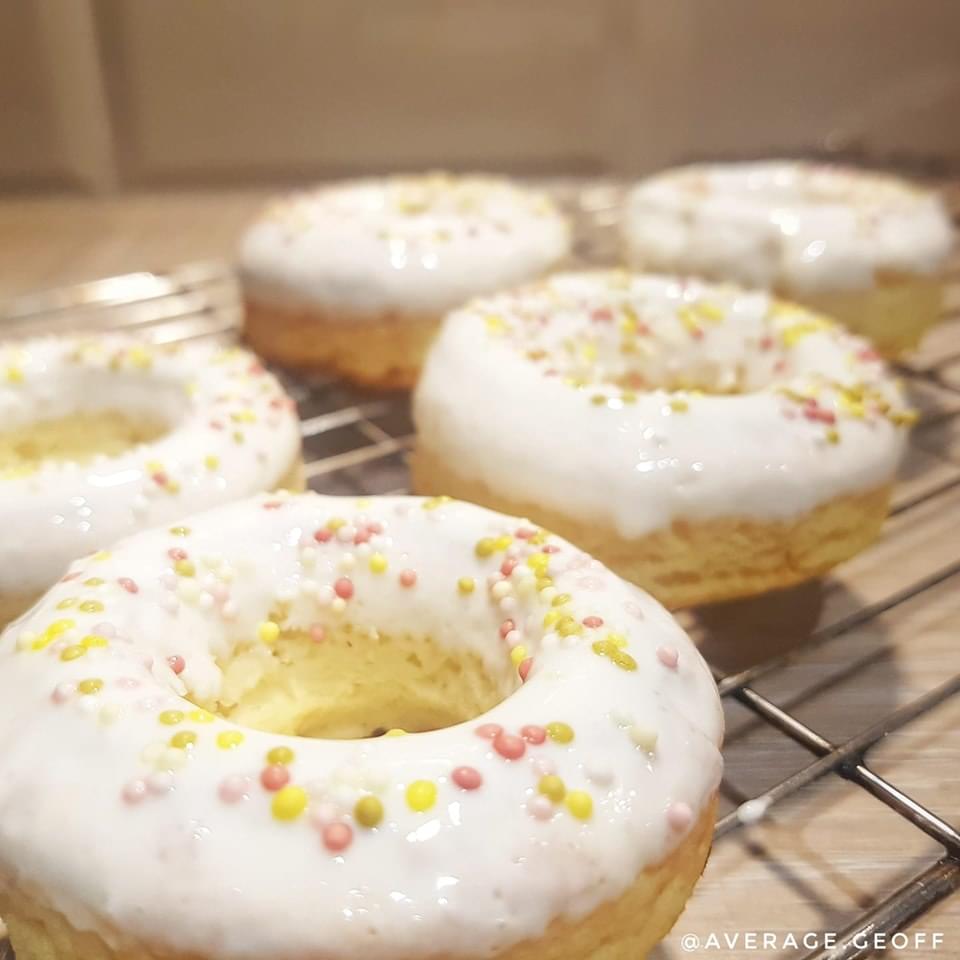 Ingredients
3 Scoops Time 4 Nutrition Whey Protein Raspberry Ripple Ice Cream Flavour
30g Coconut Flour
1 Egg
1 tsp Baking Powder
25g Quark
1 tbsp Honey or Liquid Sweetener
Splash of Milk
Method
Got your protein snack sorted right here so drop that multi pack of choccy bars and get the oven on. These are very easy to make, rammed
with protein and only come in at 65 calories!
Preheat your oven to 175°c
Get your protein, flour and baking powder in a bowl and mix well.
Now add your egg and enough water to make a thick cakey batter.
Fling the mix in a sandwich bag and snip off the corner to make a budget piping bag.
Pipe the mix into a silicone doughnut pan.
This should make 6 doughnuts.
Whack them in the oven for about 10-12 minutes or until a skewer comes out clean.
Once they're cooled completely, mix the quark, honey and just a splash of milk to make a thick icing you can dip the doughnuts in.
Add sprinkles if you want but be aware they'll change the macros.
Have a great day, stay strong and get stronger!
Calories: 66
Protein: 8
Carbs: 4
Fat: 2