Time 4 Chocolate Chip Banana Waffles With Protein Sauce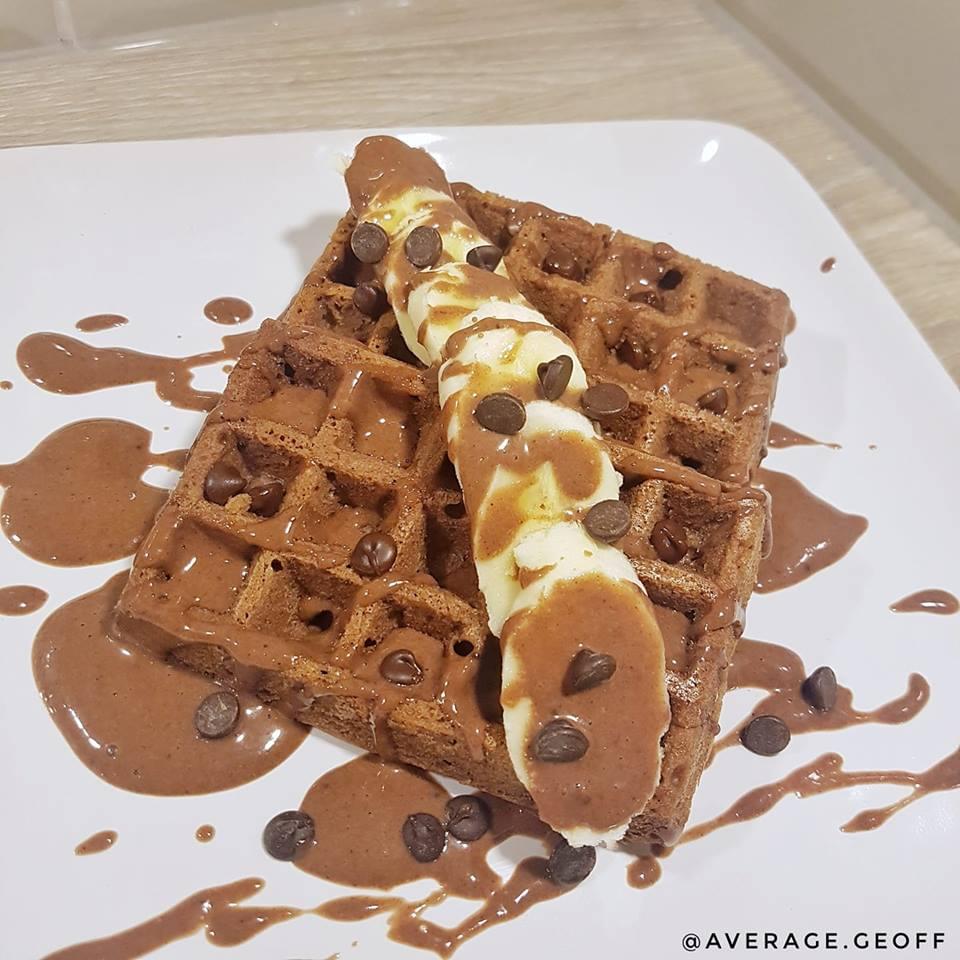 Ingredients
1 Cup Self Raising Flour
1/2 Tsp Baking Powder
1/2 Cup Of Milk Of Choice
1 Tbsp Cocoa
1/4 Cup Of Honey Or Preferred Sweetener
1 Tbsp Dark Choc Chips
Protein Sauce
1 Scoop Time 4 Nutrition Whey Protein Double Chocolate Mousse Flavour
About 1/4 Cup Milk
Add a little at a time to make a thick sauce
Method
Preheat your oven to 180°c and use a tiny bit of oil on your waffle mould to prevent sticking.
Mix up your waffle bits apart from the Choc Chips and pour evenly into them.
This should make 2 servings worth.
Whack them in the oven for about 10 minutes and turn out onto a plate.
Serve with the protein sauce and half a Banana along with the Choc Chips.