Time 4 Protein Pancakes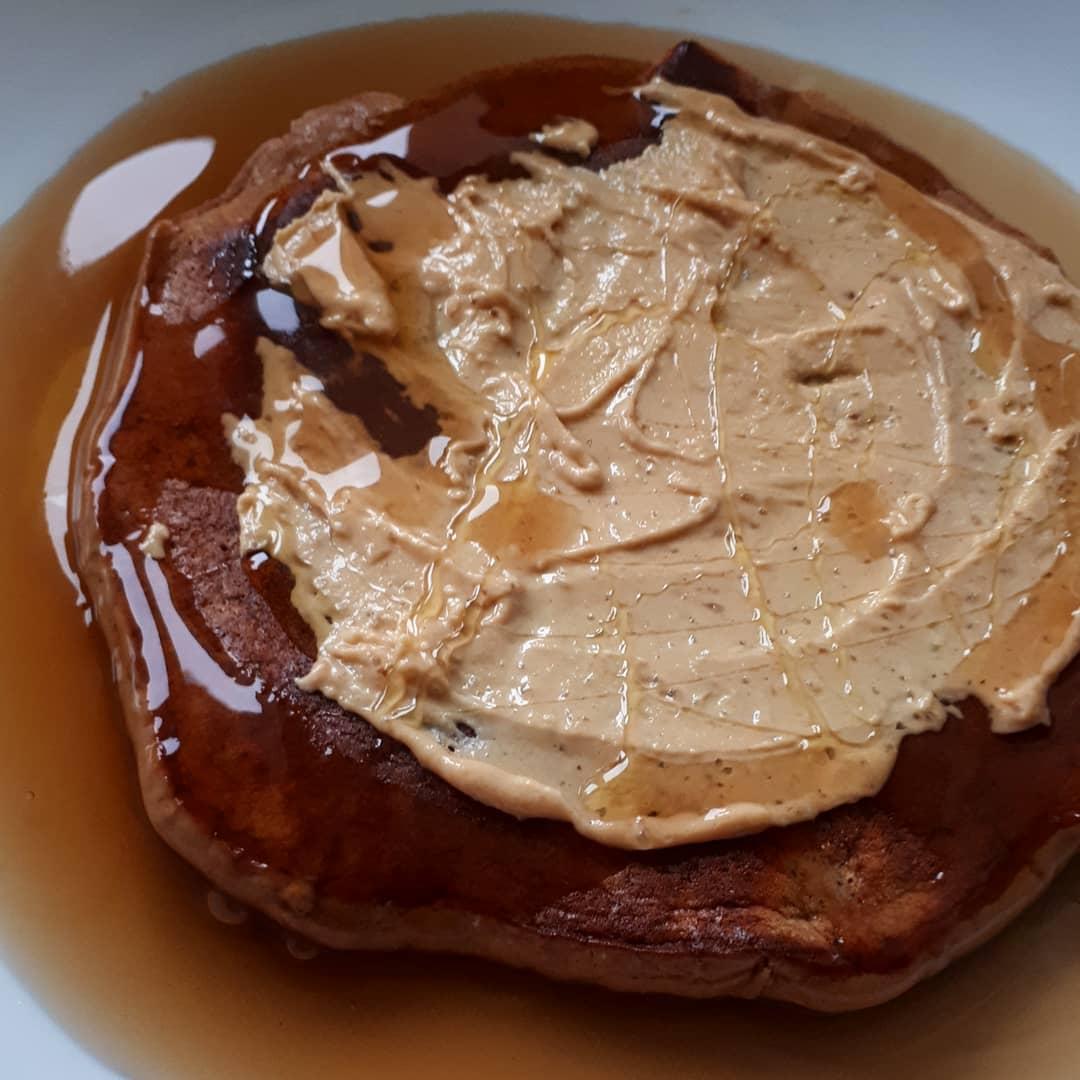 Ingredients
34g Creamy Toffee Pudding Time 4 Nutrition Whey Protein (Vanilla Coconut also works well)
1g Baking powder (about half a teaspoon)
1 Egg (whisked until light and fluffy)
Method
Mix the dry ingredients in a bowl, until well combined, and then fold in the whisked egg. Add a splash of water in order to loosen the mixture (aim for a "standard pancake batter" consistency - note that a slightly thicker batter will yield a thicker and cakier pancake).
Spray your pan with a low calorie butter or oil spray. Set the cooker to low-medium and, whilst the pan is still cold, add your batter mixture to the pan. A little patience is required here, as you don't want to disturb or break your pancake by attempting to flip it too early, so wait until the pancake is cooked properly at the bottom before flipping.
Once you're confident it's ready, spray the top of the pancake and flip it to cook on the other side. (Alternatively, you could remove the pancake to a plate, and spray the bottom of pan, before returning the pancake to the pan flipped over).
Once cooked on both sides, move to a plate and add your favourite toppings, syrups and sauces!
It's also worth knowing that the same batter mixture works equally well for making waffles! Just assemble the ingredients, as described above, and cook according to your waffle maker instructions!
Macronutrients (before you add the toppings, of course!)
Calories: 199
Protein: 30
Carbs: 4
Fat: 7