Time 4 Mint Chocolate Protein Balls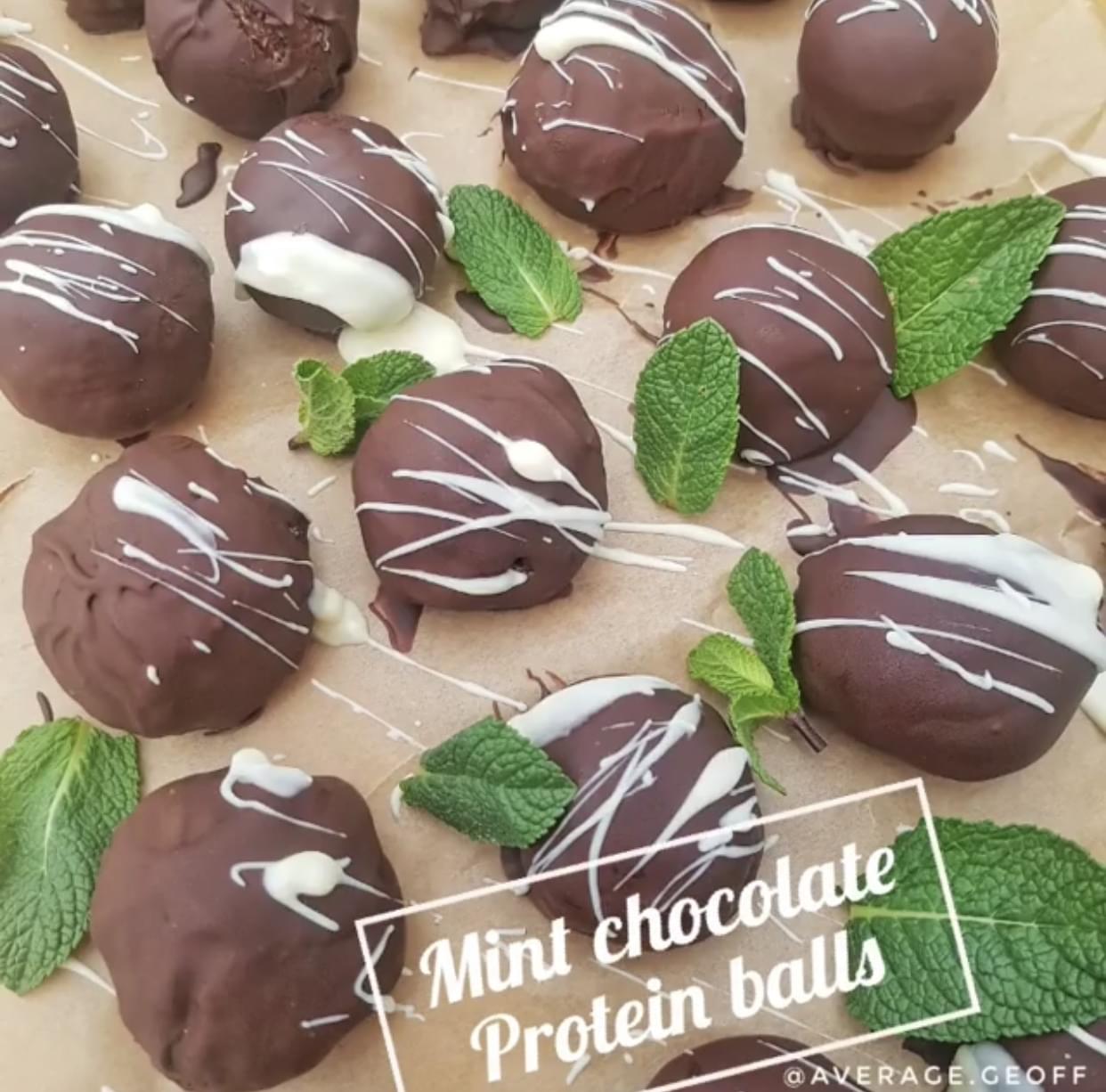 Ingredients
200g Pitted Dates
300g Oat Flour
72g (4 scoops) Time 4 Nutrition Whey Protein Double chocolate Mousse Flavour
1 tsp Peppermint Extract
100ml Milk
20g Cocoa
Enough Dark Chocolate to cover the Balls (optional)
Method
Start off by soaking your dates in water for at least 2 hours. Drain and smash to a past in a blender. Transfer to a large bowl and add everything else, (add 75ml Milk at first) mixing until consistent. If you need to add the rest of the Milk them do so but if it gets too loose to roll, add some more oat flour them roll into balls.
Either keep in the fridge, or if using the Chocolate, freeze for an hour or more, melt your Chocolate then dip your balls in (HA!) The Chocolate will harden quickly on them.
These will keep in the fridge for about a week but as long as a few months if frozen. Why not take one out the night before and keep in the fridge for work.