TIME 4 Choc Orange Protein Balls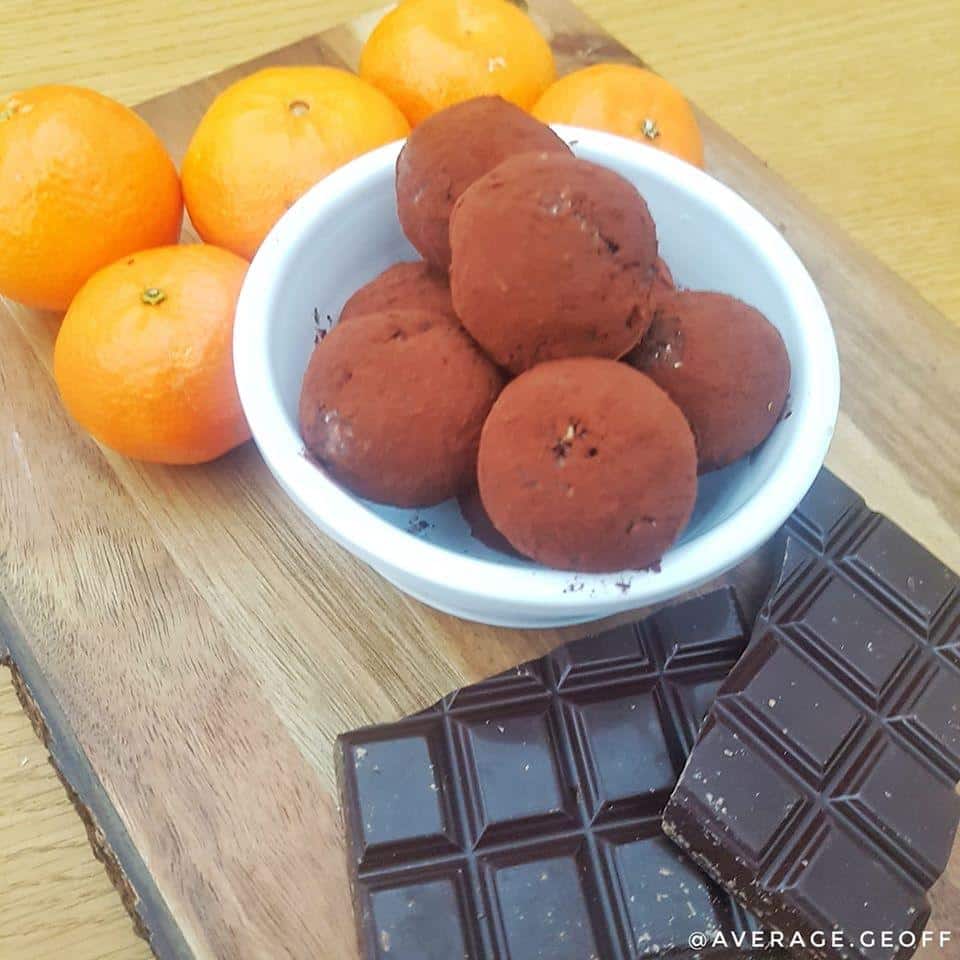 Ingredients
200g Dates
54g Time 4 Nutrition Whey Protein Double chocolate Mousse Flavour
200g Ground Almonds
50g Oat Flour
1 tsp Cocoa
1 tsp Orange Essence
Method
Need some snack ideas to keep you away from a biscuit tin massacre?
Grab a food processor or hand blender and get these little bundles of joy whipped up for a protein boost.
Soak the Dates for at least an hour, drain and chuck into a bowl with everything else.
Blitz until smooth. It will still be a little sticky but thats what makes them gooey and awesome.
Scoop out some of the mixture and roll into balls about the size of a walnut.
Roll in a little more Cocoa and store in an airtight container.