Time 4 Chocolate Peanut Butter Protein Doughnuts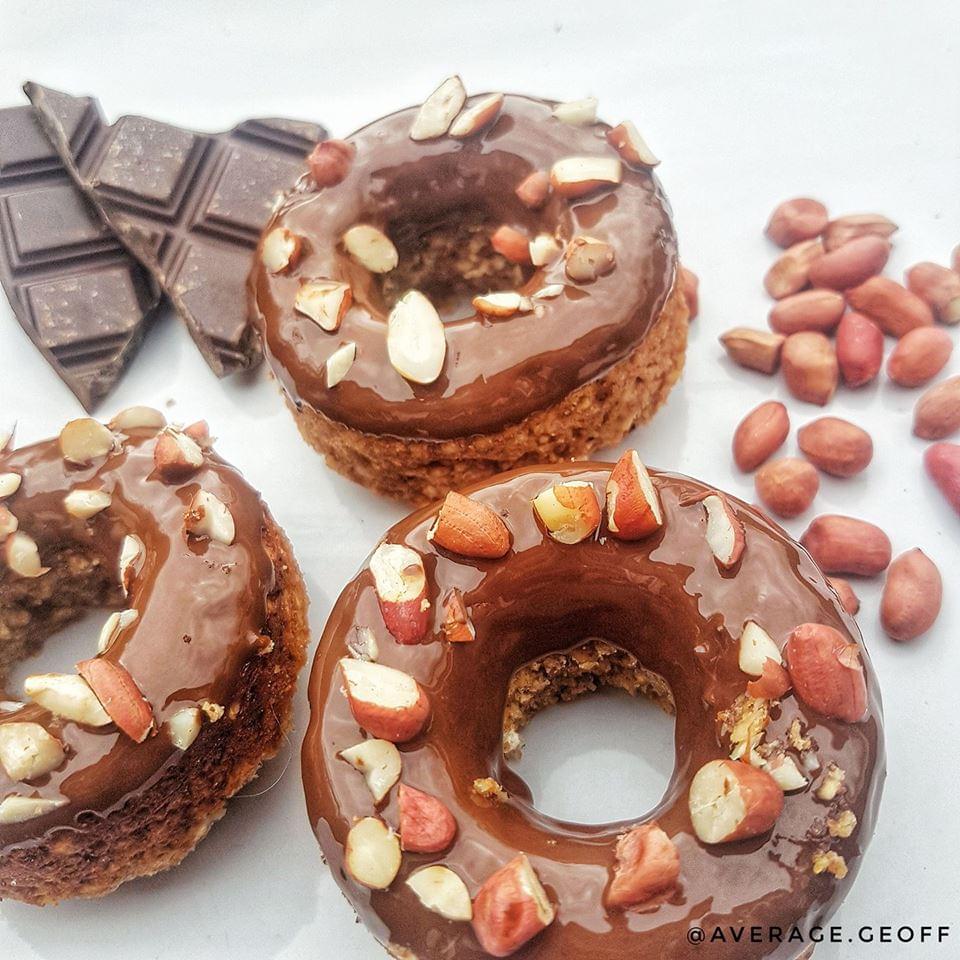 Ingredients
1 Cup Oat Flour
36g (2 scoops) Time 4 Nutrition Whey Protein Chocolate Peanut Butter flavour
1 tsp Baking Powder
Pinch Salt
1 Large Egg
¼ Cup Pure Maple Syrup/Honey
¼ Cup Milk
3 tbsp Peanut Butter (I used meridian PB )
1 tsp Vanilla Extract
Frosting
6 Squares Dark Chocolate
1 tsp Coconut Oil
Method
Step away from the fried goods!!!! These are sooooo good I almost had to lock the fridge to stop myself "testing" all 6 of them!
Get yourself a silicone doughnut mould and make these bad boys right now!!
Mix up all your dry ingredients in one bowl and wet in another.
Combine the two and fold until just combined into a thick mixture.
Spoon the mix into a sandwich bag and cut off the corner to make a piping bag.
Pipe the mix into 6 greased medium doughnut moulds and place into a pre-heated oven at 180°c for 10 minutes or until a skewer comes out clean.
Let them cool in the pan before turning out onto a wire rack to cool completely.
Microwave the frosting until melted and dip each doughnut in, topping with extra Peanuts.
These will keep nicely in the fridge for 10 days.....try not to eat more than one a day!!