Time 4 Choco-Coconut Pronuts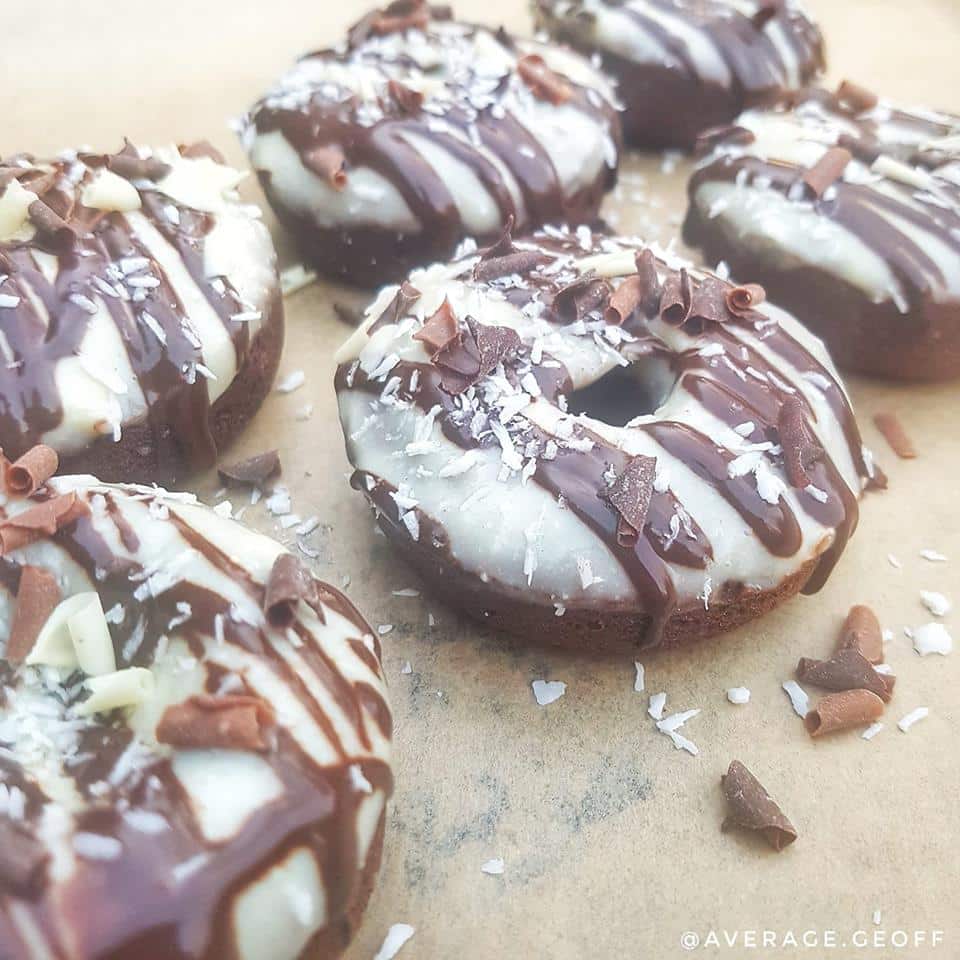 Ingredients
Doughnuts (makes 6)
1/2 Cup Plain Flour
1/4 Cup Time 4 Nutrition Whey Protein Vanilla Coconut Milk Flavour
1 Tsp Baking Powder
2 Tbsp Cocoa
1/4 Tsp Salt
1/3 Cup Milk of choice
1 Egg
1 Tbsp Maple Syrup/Honey/Sweetener
Frosting
1/4 Cup Time 4 Nutrition Whey Protein Vanilla Coconut Milk Flavour
Just enough milk to make a frosting.
Method
Yeeeeeaaaaahhhh!!! These doughnuts are straight out of awesome town!
Super simple to make and they taste the business.
These will last through the week if keep in an airtight container in the fridge so get a batch done and make that afternoon snack protein packed.
Don't forget though, this is still essentially a doughnut. Although it's been baked and has protein, don't go stuffing your face with 3 at a time!
Mix all your dry doughnut ingredients together in one bowl and the wet in another.
Add the wet to the dry and stir until just combined.
Don't over mix or you'll end up with a tough, rubbery doughnut.
Get the mix into a piping bag or a sandwich bag, cut the end off and pipe the mix into a doughnut mould (silicone works best).
Cook in an oven at 175°c for about 12 minutes but check after 10.
Let them cool a little before turning out onto a cooling rack.
Whilst they're cooling, mix the frosting together. Add a little milk at a time until you get a smooth paste.
Once the doughnuts are cooled, dip them in the frosting and set back on the rack.
Add some toppings (in moderation) if you want.
The chocolate drizzle in the picture is just a little cocoa powder, honey and water mixed to a thick sauce and chucked over in an attempt to be fancy
Have a great week, keep moving towards your goals and if you slip up a little....get over it and go again!!!