Time 4 Red Velvet Molten Middle Protein Bars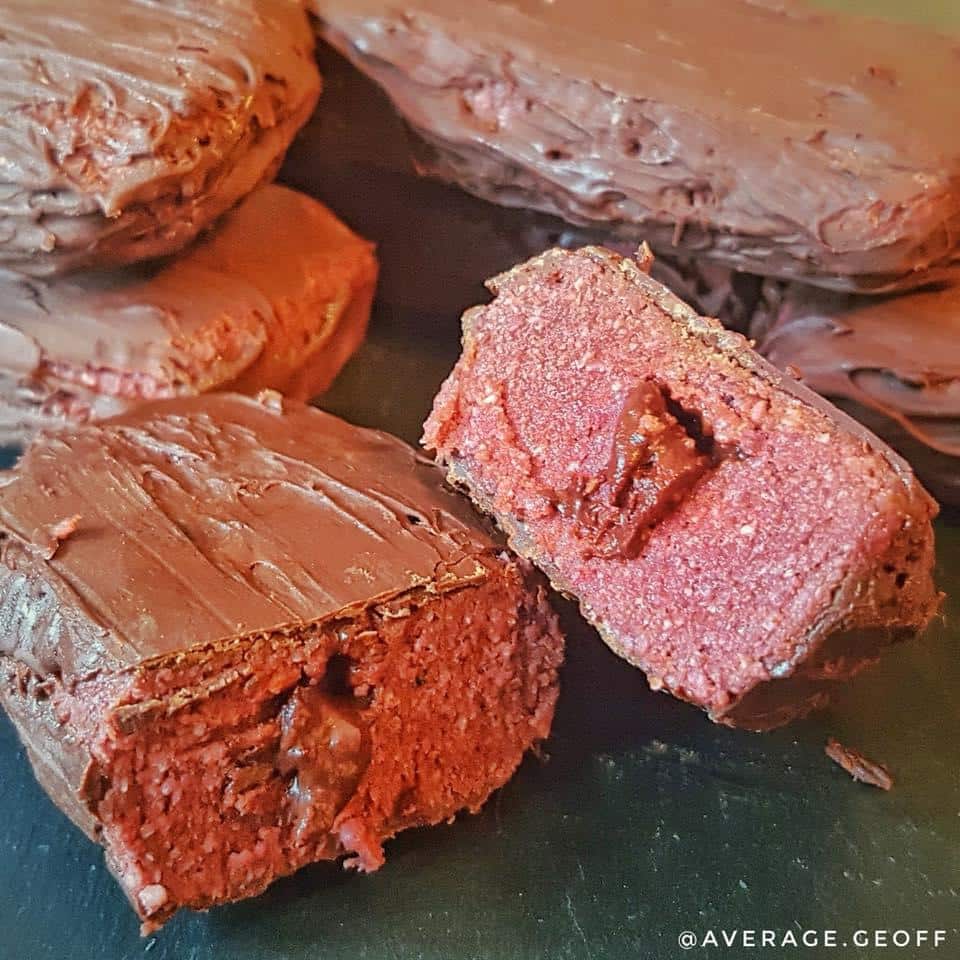 Ingredients
Bars:
140g Cooked Beetroot
1 Cup Time 4 Nutrition Whey Protein Double Chocolate Mousse Flavour
2 Cups Coconut Flour
1/4 Cup Milk
Molten Centre:
3 tbsp Cocoa
3 tbsp Honey
As much water to make a smooth, thick consistency.
Method
Chuck all your bar ingredients into a blender until you get a smooth consistency.
Put the mix in a container in the fridge for at least an hour.
Mix your Molten Middle up until thick and smooth and set aside.
Once the mix has firmed up a bit, take the mix out and shape into 7-8 equal measures. Split those in half and make bar shapes out of them in pairs.
Make a divot along half of the bars centres. Put some sauce in the divot and cover with the other half of the bar, moulding together into the final, sealed bar.
Melt some Dark Chocolate and thinly spread over the bars.
These will stay good to go in the fridge for up to a week.
And BEFORE you turn your nose up at Beetroot, you can't taste it and it's packed with goodness so get on it and pump your protein bar