Time 4 Crispy Toffee Protein Bars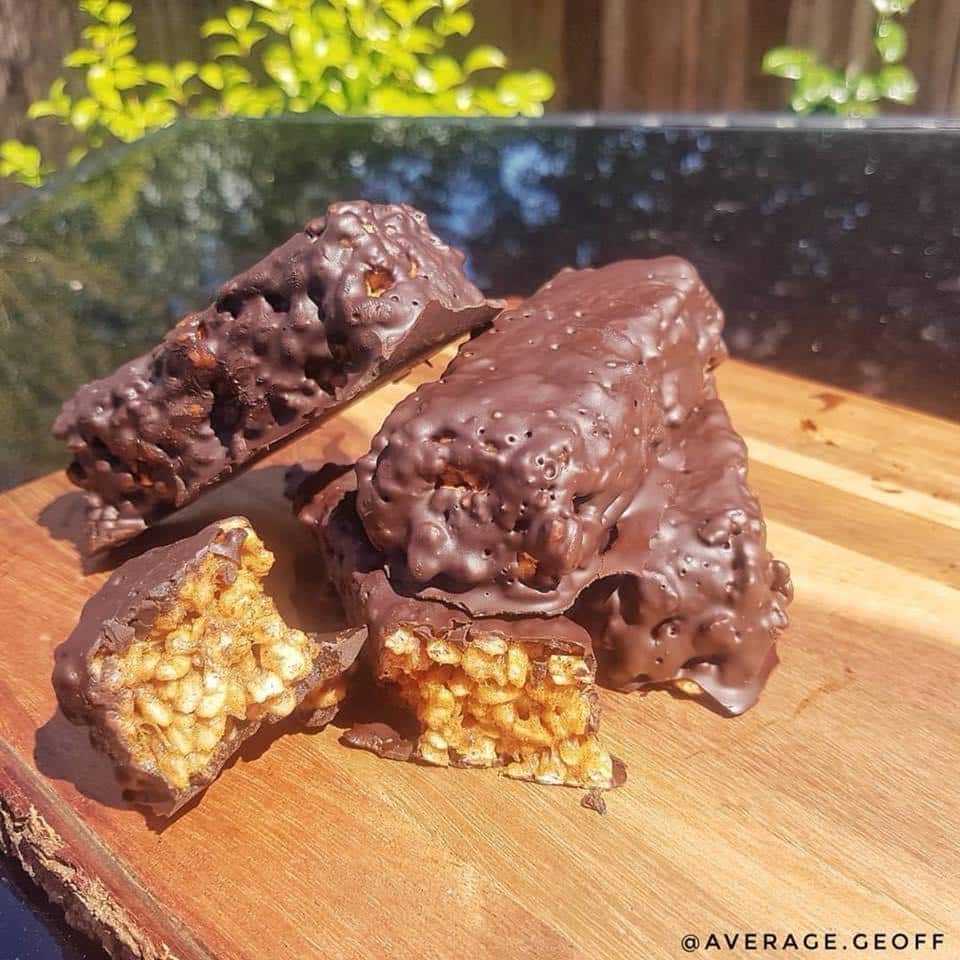 Ingredients
75g Dates
3 Scoops Time 4 Nutrition Whey Protein Creamy Toffee Pudding Flavour
2 Tbsp. milk of choice
3 Cups of puffed rice cereal (Kellogg brand are worth spending the extra on as they retain a bit more crunch)
100g 85% dark chocolate
Method
You'll never guess what popular chocolate bar these bad boys are inspired by!!!
Soak the dates in water for at least 4 hours. Drain them and blitz until completely smooth.
Add the protein and milk and mix again until smooth and consistent.
Add the puffed rice cereal and mix together.
Smoosh down into a loaf tin lined with greaseproof paper and place in the fridge for an hour or more.
Cut up into 6 bars and brush with the chocolate.