Time 4 Chocolate Swirl Protein Cheesecake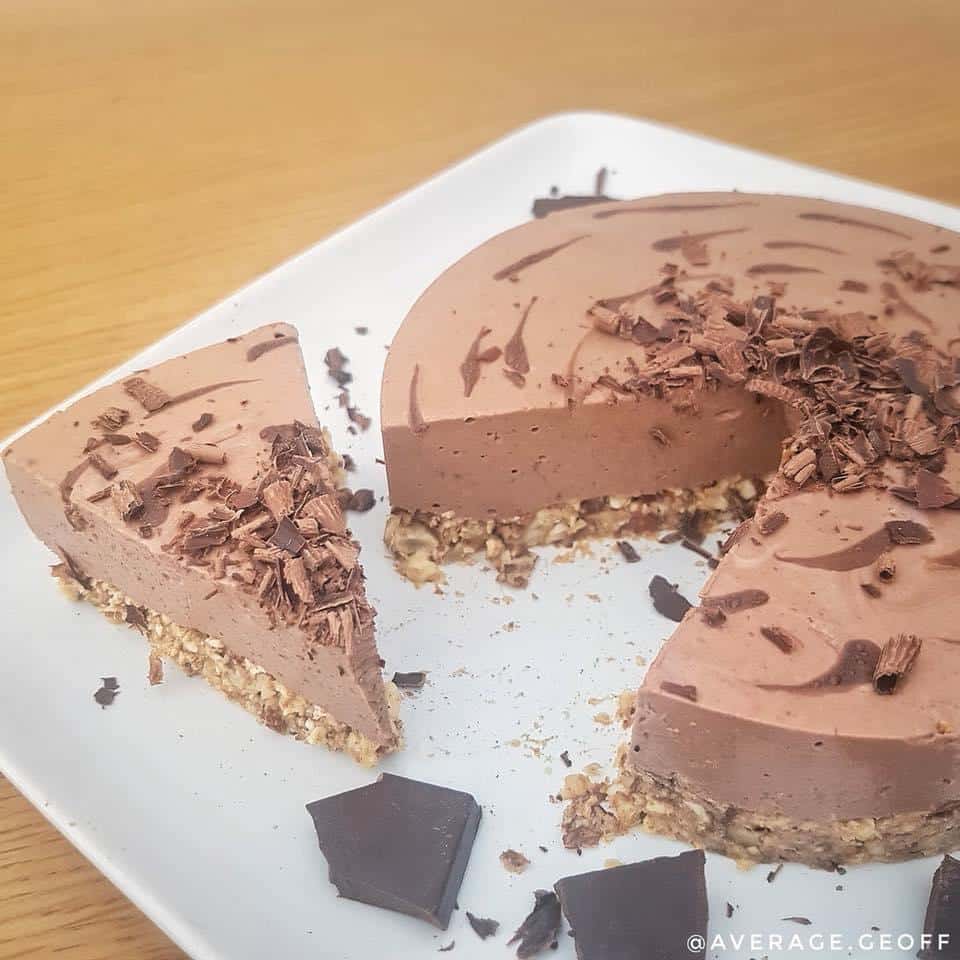 Ingredients
BASE
1 Cup Almonds
1 Cup Dates
1 Cup Oats
FILLING
12g Sachet of Gelatin
1/2 Cup (about 54g) Time 4 Nutrition Whey Protein Double Chocolate Mousse Flavour
1 tsp Vanilla Essence
2 Cups of Quark (0% Fat Cream Cheese)
1 tsp Honey
1 tbsp Cocoa
3 tbsp Water
Method
With the weekend off I'm going to be getting moving to earn this unreal protein treat that's a great substitute for a big naughty slice. Stuffed with a whopping 16g of protein in each one and some healthy fats this is a great way to get in some extra protein and energy. Remember, always in moderation....I know...dull isn't it!!!
You'll want to get a 6" loose bottom cake tin for this recipe.
Line the base with some baking paper.
Soak the Almonds in water for at least 6 hours but ideally overnight.
Add the Dates an hour before draining the lot thoroughly.
Fling it in a processor with the Oats until you get a consistent chunky and sticky mix.
Press this into the tin and smoosh it down well so it's packed in tightly and level.
For the filling, mix together everything apart from the 3 tbsp water and Gelatin.
Heat the water in a pan until it's hot but not boiling.
Add the Gelatin and mix until dissolved. DO NOT LET THE GELATIN BOIL.
Add this to the rest of the filling and mix well.
Add this on top of the base and smooth out. Leave in the fridge for at least 2 hours or overnight and then slowly press out the base and make it look as fancy as you want.
For the swirls I mixed 1/2 tsp Honey, 1/2 tsp Cocoa and 1 tsp water to make a thick sauce. Dip a skewer in and run it over the top of the Cheesecake to create a pattern.
7 servings. Each slice contains:
Calories: 272
Protein: 16
Carbs: 25
Fat:12