Time 4 Crunchie Protein Bars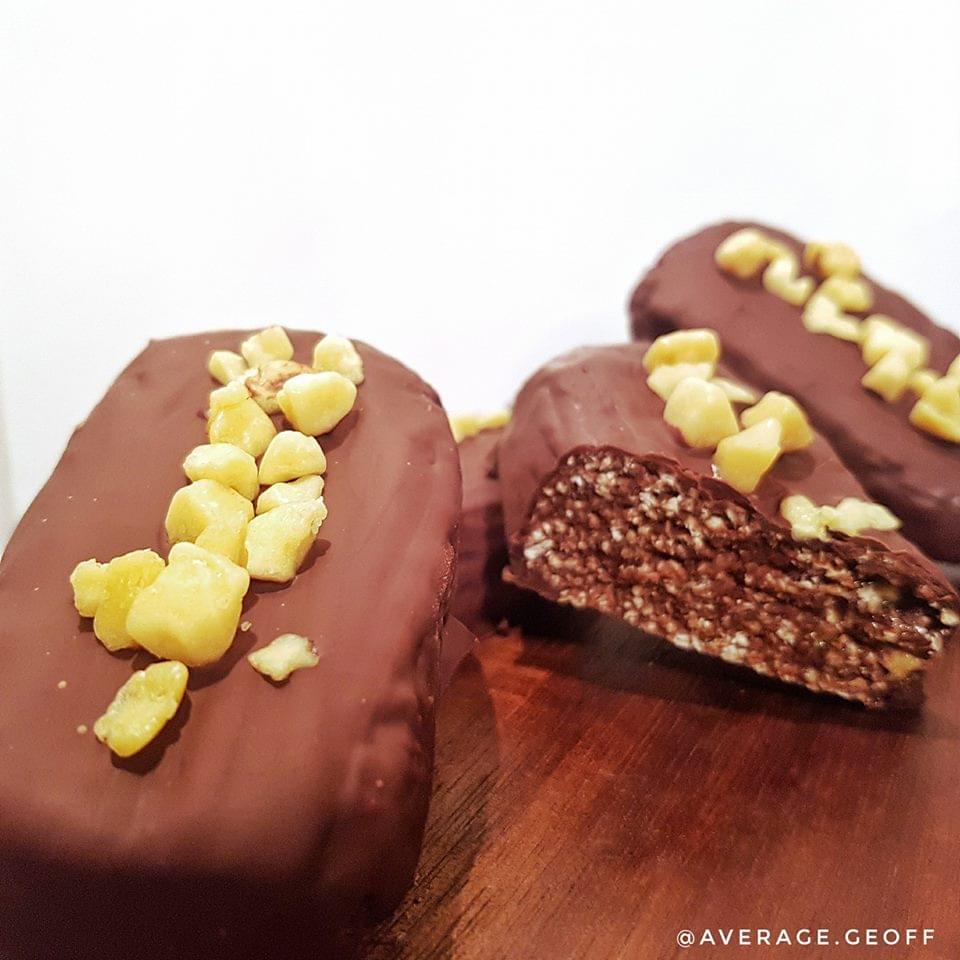 Ingredients
1 & 1/2 Cups Oat Flour*
1/2 Cup Time 4 Nutrition Whey Protein Double Chocolate Mousse Flavour (about 50g)
1/4 Cup of Cocoa
1/4 Cup of Honey Comb Pieces + extra for the top
1/3 - 1/2 Cup of Milk of choice
60g Dark Chocolate
*to make oat flour just get normal oats and spin in a blender until ground into....oat flour. Sorted
Method
I'm back with a banging new recipe working with Time 4 Nutrition to bring you a protein packed remake of the classic crunchie chocolate bar.
These are no bake and can be frozen and taken out on the day you want them.
Separate and shape into 5 bars and pop in the fridge for an hour.
Melt your Chocolate and cover the bars, adding the extra Honeycomb on top.
Pop back in the fridge to set and you're good to go.