Time 4 Sticky toffee gingerbread protein balls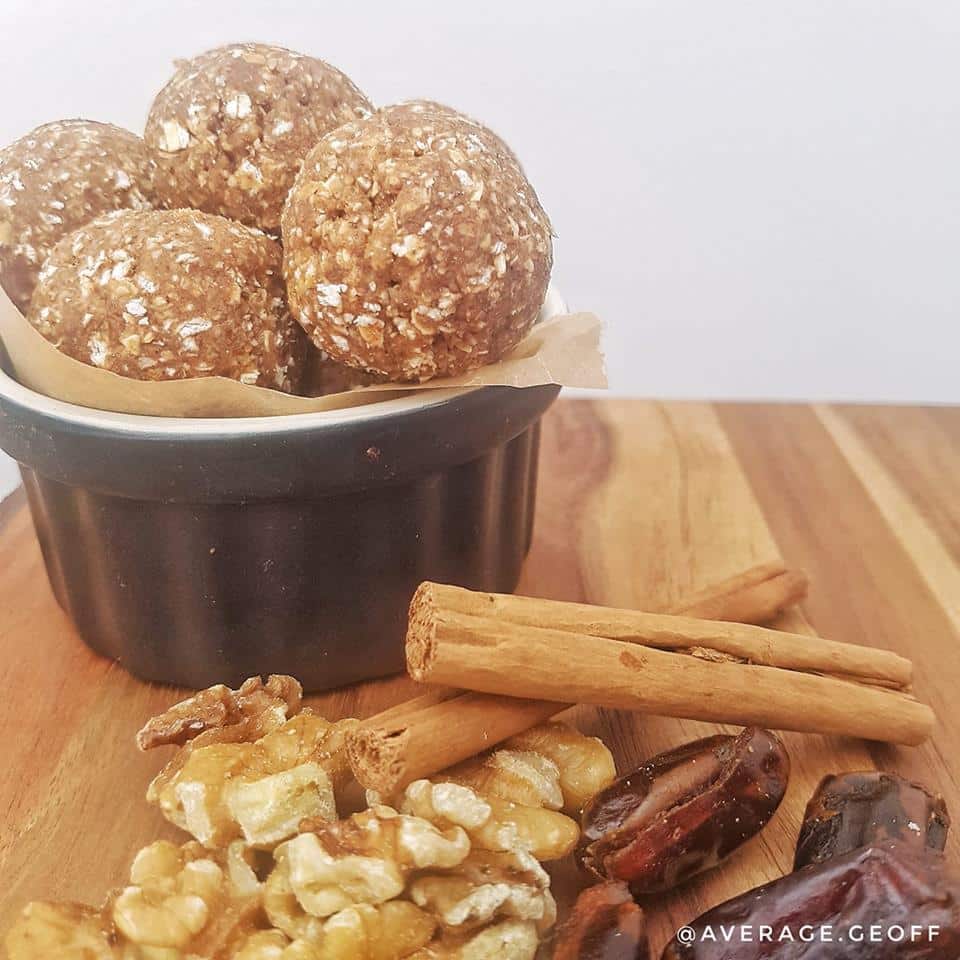 Ingredients
150g Dates
200g Oats
3 Scoops (54g) Time 4 Nutrition Whey Protein Creamy Toffee Pudding flavour
50g Ground almonds
25g Walnuts
1 tsp mixed spice
1 tsp cinnamon
1/4 tsp ground ginger
Method
Oh my word I bloody love sticky toffee pudding...but it doesn't like my calorie balance
Set off the weekend with these protein balls with the most awesome flavours and gooey-ness (is that a word?) To keep you on point.
Soak the dates for at least an hour beforehand.
Then get everything in a bowl and use a hand processor to blitz until you have a consistent dough.
Scoop out some of the mix and roll into a ball about the size of a walnut.
This recipe should give you 16 balls....
Calories Per Ball: 116
Protein: 5
Carbs: 15
Fat: 4