Time 4 Cocoa Vanilla Coconut Balls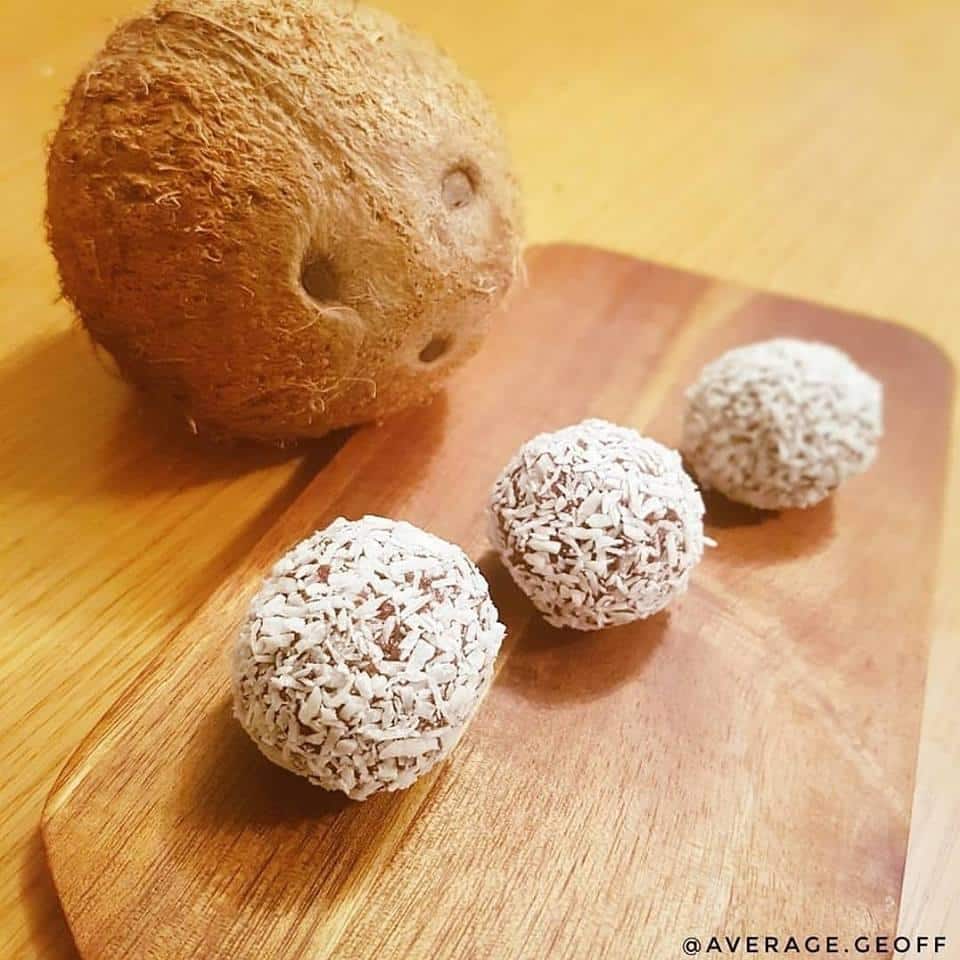 Ingredients
1 1/2 Cups Dates
3/4 Cup of Ground Almonds
1 Tbsp Cocoa
54g Serving of Time 4 Nutrition Whey Protein Vanilla Coconut Milk Flavour
1/4 Cup Water
Unsweetened Shredded Coconut
Method
Need something to keep you away from the vending machine? I've got you covered with another tasty treat using another amazing protein powder from Time 4 nutrition.
Get the Dates & Water in a food processor and mix the granny out of it.
Add everything else apart from the Coconut & mix until smooth.
You can add a little Water, a tbsp. at a time, if it's too stiff but you want a fairly stiff dough so you can roll it.
Once it's all mixed, scoop some out and roll into a ball then drop onto a sheet of the Coconut Flakes & roll to cover.
Keep these beauties in the fridge for up to a week.