Time 4 Raspberry Ripple Ice Cream Doughnuts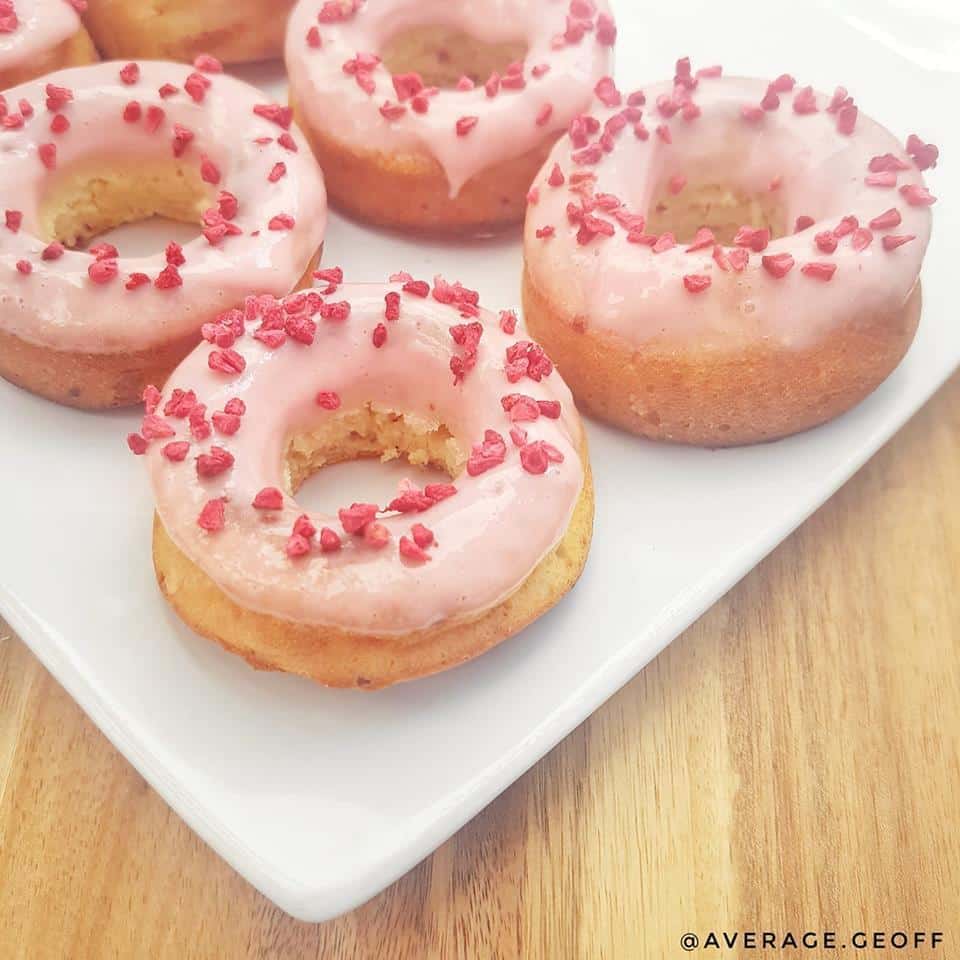 Ingredients
25g Time 4 Nutrition Whey Protein Raspberry Ripple Ice Cream Flavour
100g Self raising flour
1 Egg
Enough milk to make a thick batter (like fluffy American pancakes). It's about 100ml but add a little at a time.
1/2 tsp Baking powder
1 tsp Vanilla essence
1 tsp Honey/ liquid sweetener
1 tbsp. Dried raspberries (optional but awesome)
FROSTING
25g Time 4 Nutrition Whey Protein Raspberry Ripple Ice Cream
Very small amount of milk to make a thick frosting
Method
These little O's of awesomeness are all you need to convince yourself to work out today. Earning one of these is worth the sweat. All you'll need is a doughnut tray. Silicone works best.
Mix all the dry ingredients together and then add the wet.
Mix together until combined and spoon into 6 doughnut moulds.
Cook at 180°c for about 10-12 minutes until the tops are nice golden brown.
Let cool in the tray for five minutes then turn out onto a cooling rack.
When completely cooled, mix your frosting and dip the doughnuts in.
Go get your squat on, it's doughnut time baby!!!