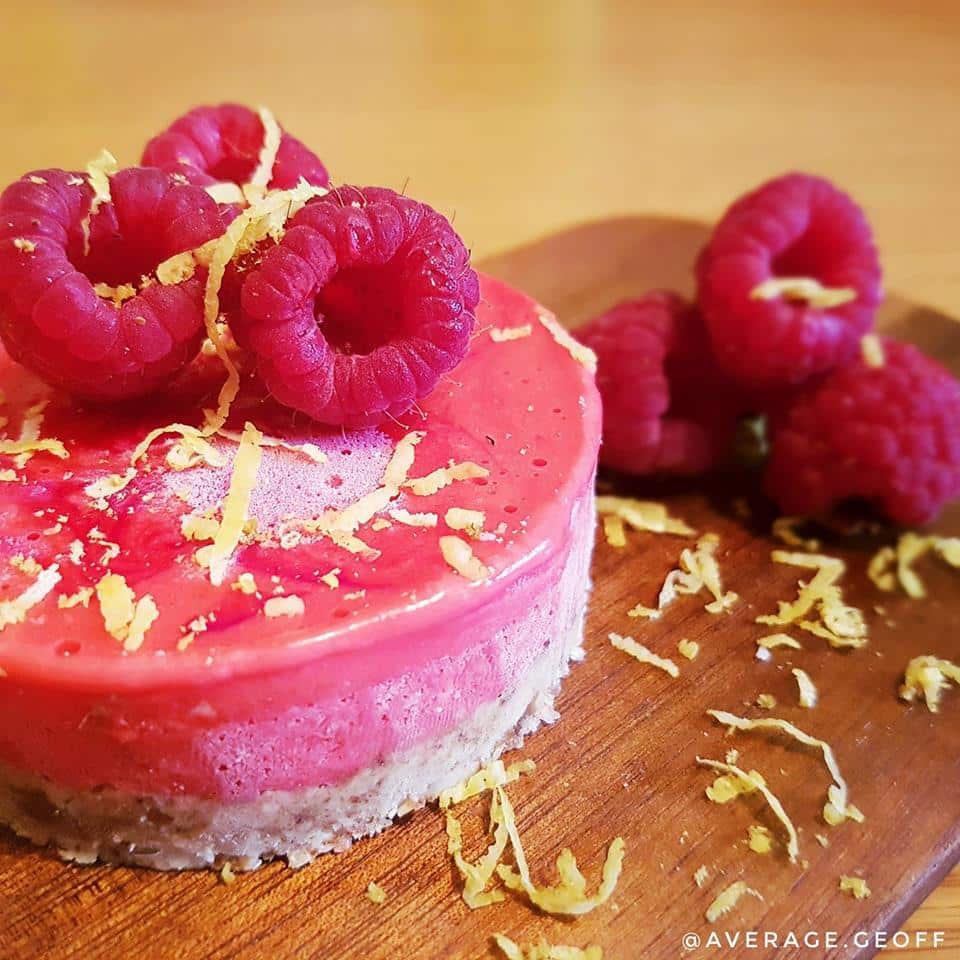 Ingredients
Base:
1/4 cup dates
1/4 cup cashew
1/4 cup hazelnuts
Filling
4 tbsp Greek yoghurt
1 serving (54g) Time4Nutrition raspberry ripple ice cream protein powder
1/4 tsp xantham gum
10 raspberries
Method
Raspberry ripple ice cream cheesecake
I've got another belter of a recipe today that is possibly my favourite dessert recipe ever (strong words! ). The recipe makes 2 cheesecakes so you can save one for later or share....but you won't want to do either when you taste the first!!! It's super simple and can be made in under 10 minutes after the soak and needs no cooking. They can then stay in the freezer until needed.
Soak the base ingredients for at least 4 hours.
Drain and blitz until a chunky dough forms.
Press the base into your ring moulds and flatten down evenly.
Blitz 4 raspberries and the other filling bits together until smooth.
Pour on top of the bases and whack in the freezer for at least 2 hours until set.
Use a knife around the edge to get it out of the mould and remove from the freezer 15-20 minutes before serving.
Top with the remaining raspberries and even some lemon zest if you're feeling fancy
You can of course use a different protein powder to change the taste but you won't get the AMAZING taste of this one!!