Time 4 Double Chocolate Mousse Protein Muffins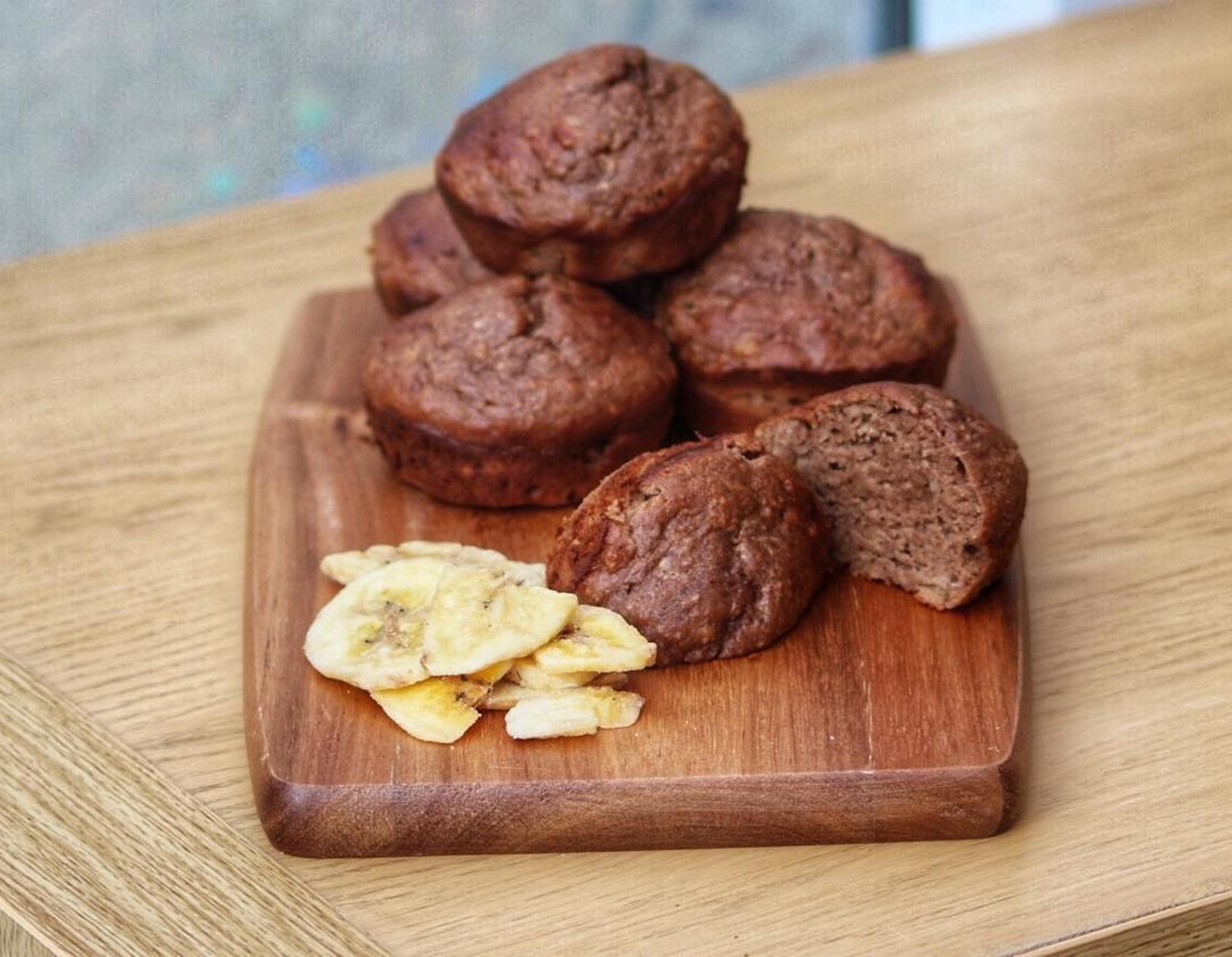 Ingredients
1 egg
3-1/2 Mashed Bananas
1 cup Almond Flour
1 Tablespoon Cashew Butter
54g Time 4 Nutrition Whey Protein Double Chocolate Mousse Flavour
1 Teaspoon Vanilla Extract
1 Teaspoon Baking Powder
1 Teaspoon Cinnamon
1/2 Teaspoon Nutmeg
1/4 Teaspoon Salt
Method
Perfect treat when you need something sweet.
1. Preheat the oven to 180 centigrade.
2. Grease your muffin tin.
3. Mash up the Banana.
4. Add together the Mashed Banana, Egg, Cashew Butter and Vanilla Extract.
5. Once all smooth, add in your Almond Flower, Cinnamon, Baking Powder, Nutmeg and Salt and fold.
6. Finally add your Time 4 Nutrition Double Chocolate Mousse Flavour.
7. Now all ingredients are mixed together and at a smooth consistency divide equally to your prepared muffin tin.
8. Now place in the oven for 18 minutes until cooked.
To check they are fully cooked, press a cocktail stick into the middle and ensure its clean when removed.
Now enjoy!!