Time 4 Toffee Apple Pre-Workout Jack O Lantern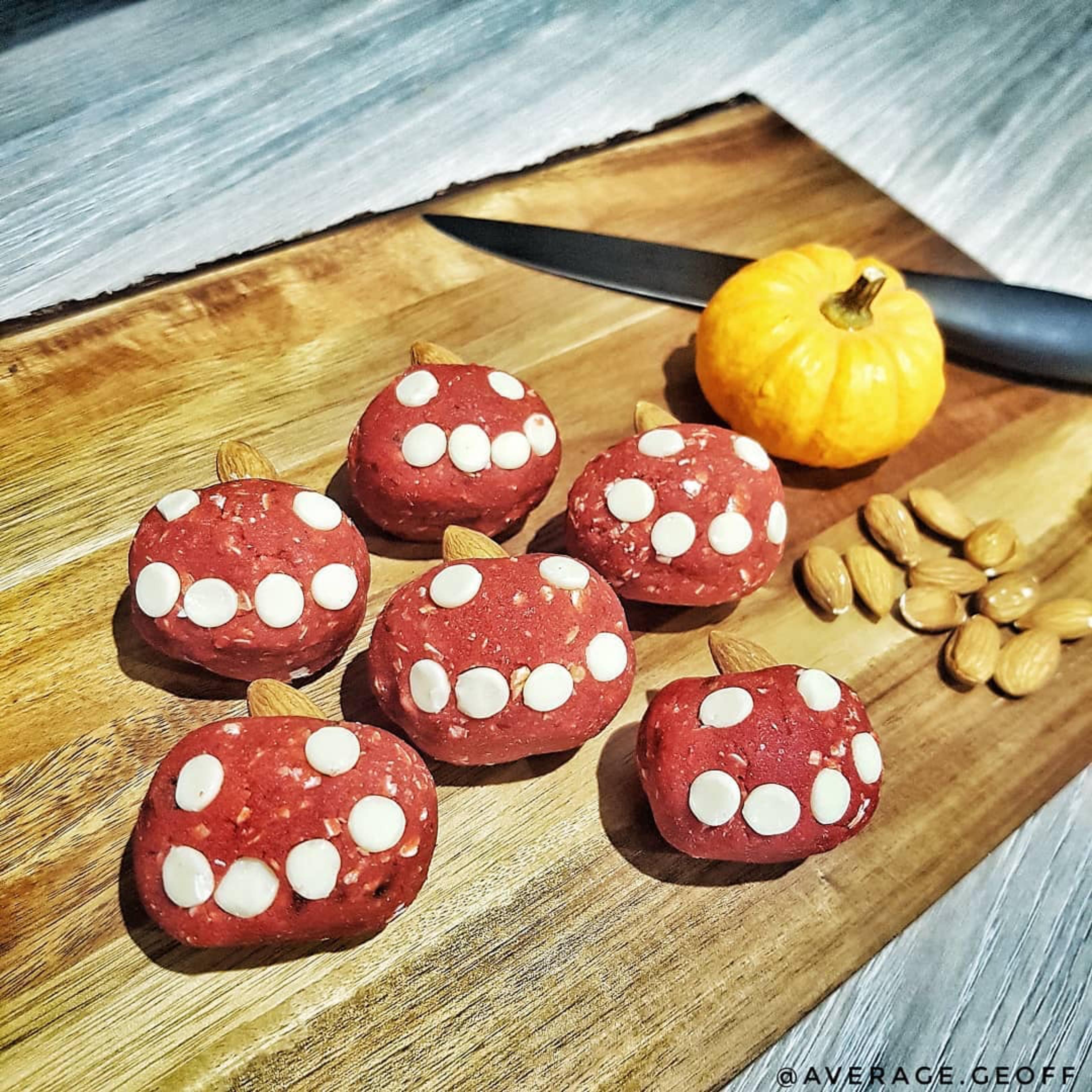 Ingredients
10 scoops of Time 4 Nutrition Pre Workout Toffee Apple Flavour
75g Dates
40g Coconut Flour
50g Oat Flour/Oats
200g Ground Almonds
1 Apple, peeled and pureed
Choc Chips (optional)
10 Whole Almonds (optional)
Method
Need something to get you lively for your Halloween workout?
Chomp on a couple of these and get your "one more rep" scary face on
Soak your dates in some hot water for about ten minutes and drain.
Chuck them in a bowl with the apple and blitz until pureed.
Add in everything else and mix until smooth and consistent.
The mixture may be a bit wet still so put it in the fridge for an hour to firm up.
If you want to make them look like jack o lanterns follow below or just leave as balls.
To get the shape, roll into 10 balls and press down on top of each gently to create a more pumpkin shape.
Push in some choc chips to make the jack o lantern face and push an almond into the top of each one.
Each ball is half the normal serving of pre workout
Have a brilliant Halloween chums!!