Time 4 Salted Caramel Protein Balls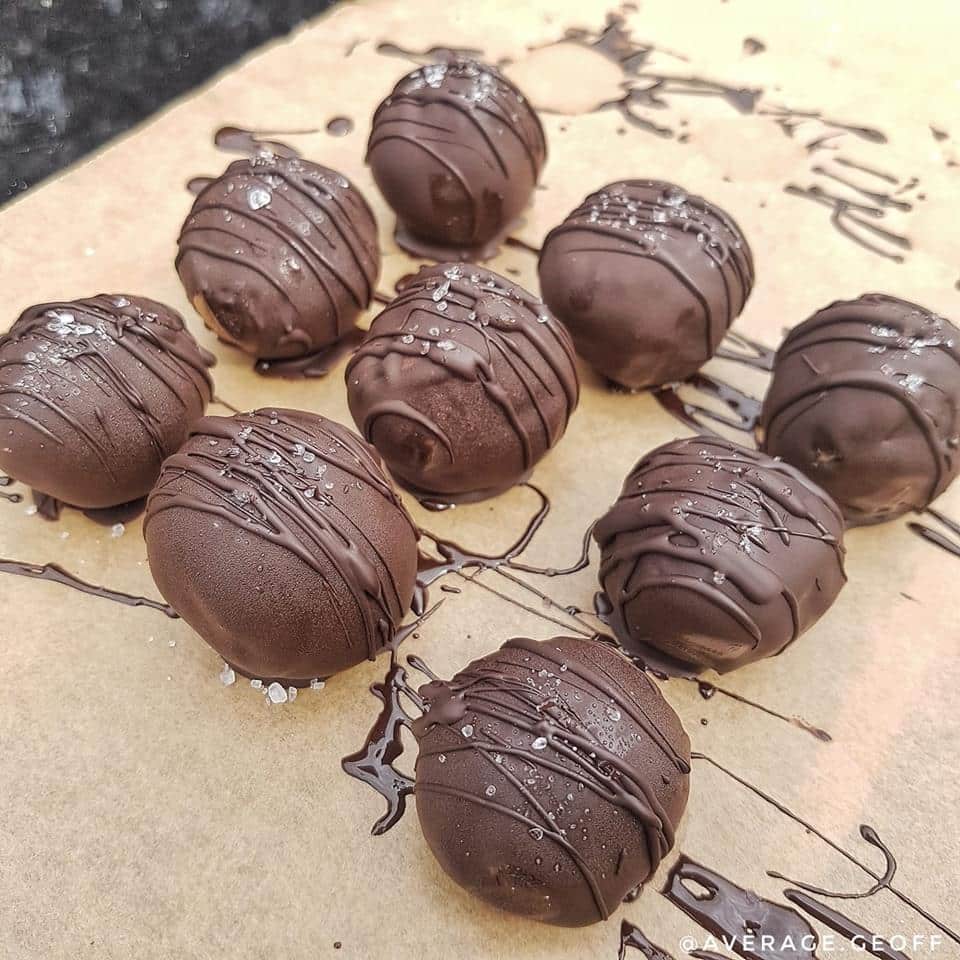 Ingredients
1 & 1/4 Cups Ground Almonds
3 Scoops (54g) Time 4 Nutrition Whey Protein Creamy Toffee Pudding Flavour
1/4 Cup Water
50g Dark Chocolate
Method
Get a load of these salty balls this weekend!
Just 4 ingredients and no fuss needed.
Mix the protein, Almonds and Water together until you get a dough you can roll into balls. Splint into 10 balls and whack in the freezer for 30 mins.
Next melt the chocolate. Using 2 forks, roll each ball in the chocolate until covered and place on a baking sheet. Sprinkle each one with a tiny bit of rock salt as you go as the choc will harden fast.
Once they're all done, use any left over chocolate to drizzle over the top to make it fancy.
Calories: 149
Protein: 10
Carbs: 2.5
Fat: 11