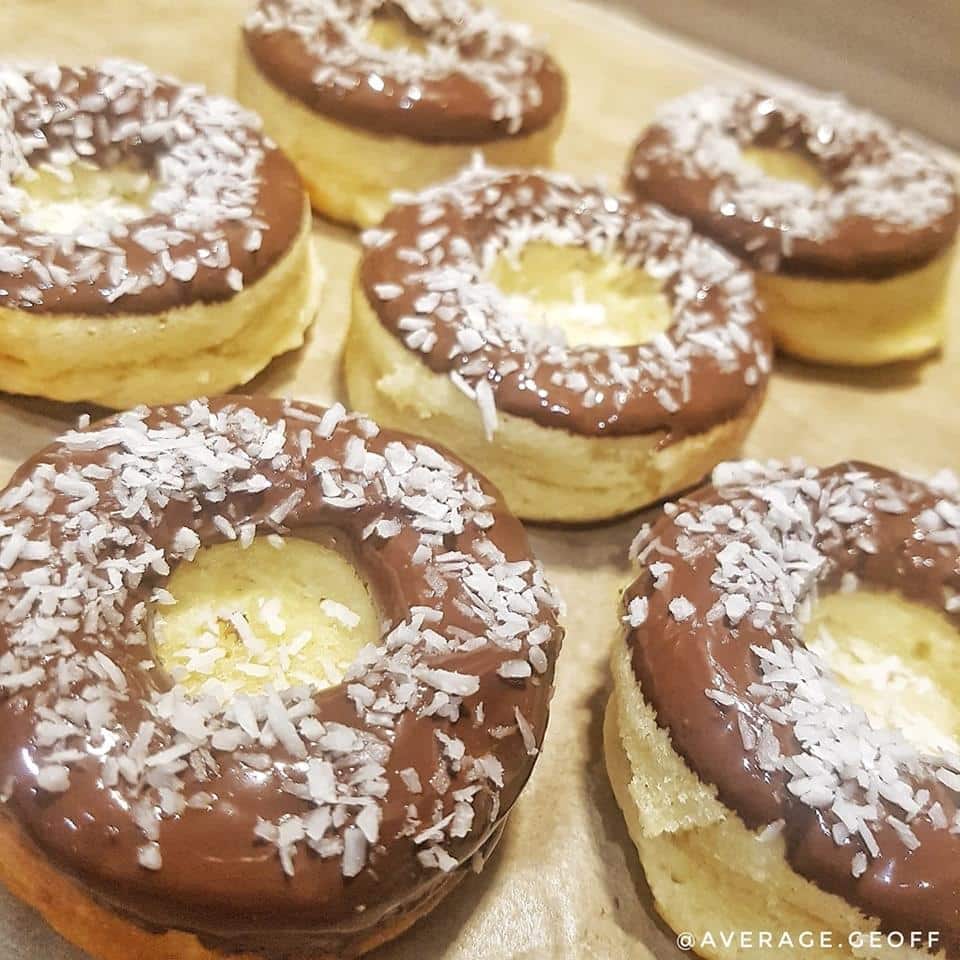 Ingredients
100g Self Raising Flour
1 Egg
1 tsp Vanilla Extract
50g Dark Chocolate
2 Scoops Time 4 Nutrition Whey Protein Vanilla Coconut Milk Flavour
About 50-100ml Milk of Choice
Method
Preheat the oven to 170°c.
Mix the flour and protein powder in a bowl.
Add the vanilla, Egg and Milk an mix until you get a cake batter. Don't over mix or your doughnuts will be tough enough to fight in the Ultimate Fighting Championships.
Separate the batter into a 6 ring silicone doughnut tray and bake for 10-12 minutes.
Leave to cool and once cool, melt your Chocolate and dip the doughnuts in.
Sprinkle with a touch of Desiccated Coconut if you're feeling fancy.
Cals: 156
P: 9
C: 16
F: 6