Time 4 Caramel Mocha Protein Bars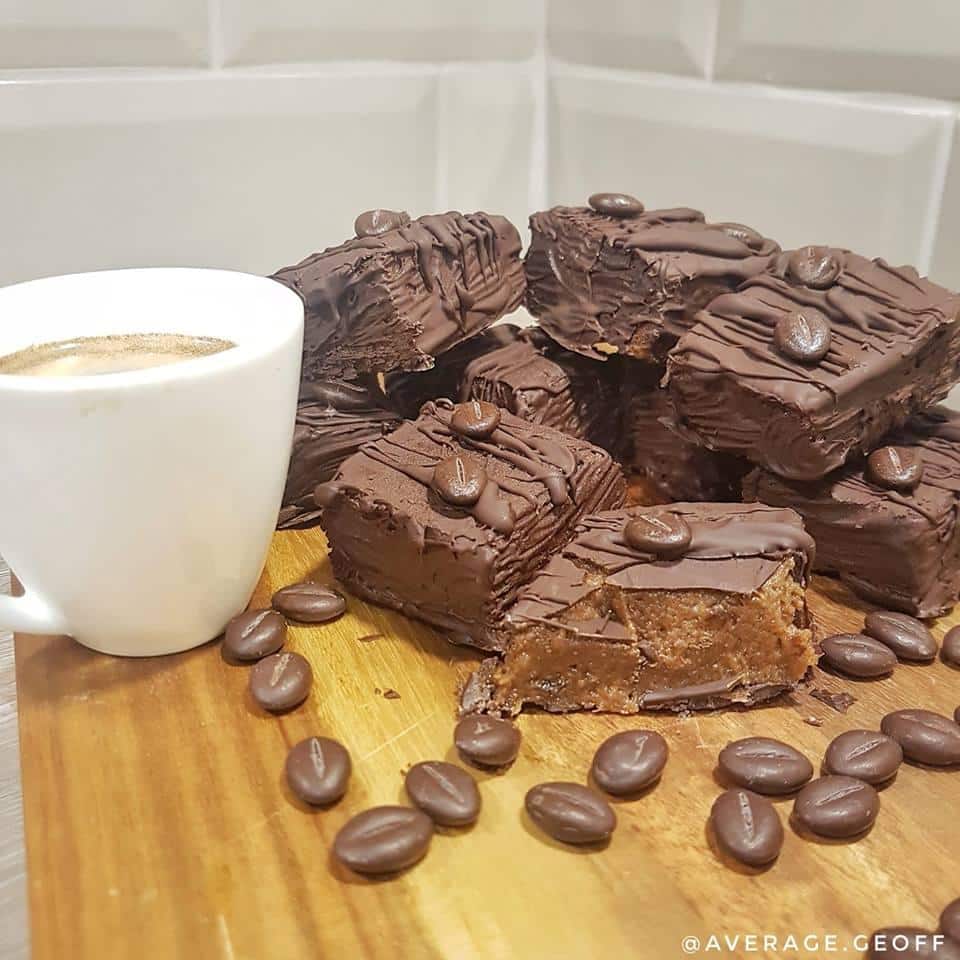 Ingredients
250g Chopped Dates
1/2 Cup Tahini
Double Espresso (or 60ml very strong coffee)
3 Scoops (54g) Time 4 Nutrition Whey Protein Double chocolate Mousse Flavour
50ml Water
100g Dark Chocolate
Method
Ridiculous!! That's the word for these. Gooey & sweet enough to satisfy Willy Wonka himself.
These are pretty simple to make & have a cheeky protein hit in them too.
STAY SMART - Be mindful of the calories if you're in a heavy deficit as these may not be for you right now. Just because something says protein, doesn't always mean it's low calorie. Know your daily intake & make it work for you.
Get the dates, espresso, tahini & water in a blender & blitz until smooth. You may have to scrape it down the sides occasionally as it's a thick old dough. Once it's smooth & consistent, turn it out into a bowl and mix in the protein powder by hand. If you try to blend it at this point you may kill your blender!!
Turn out the mix into some baking parchment & press flat into a loaf tin. Freeze this bad boy for a couple of hours.
Next, melt your chocolate & cover your bars. I use a spatula to make a thin covering. Because the bars are so cold, the chocolate sets within seconds.
Keep in the fridge for up to 2 weeks....or be a gym hero & share with your training buddies
Calories: 245
Protein: 9
Carbs: 23
Fat: 13