Time 4 Beastie Banana Pancakes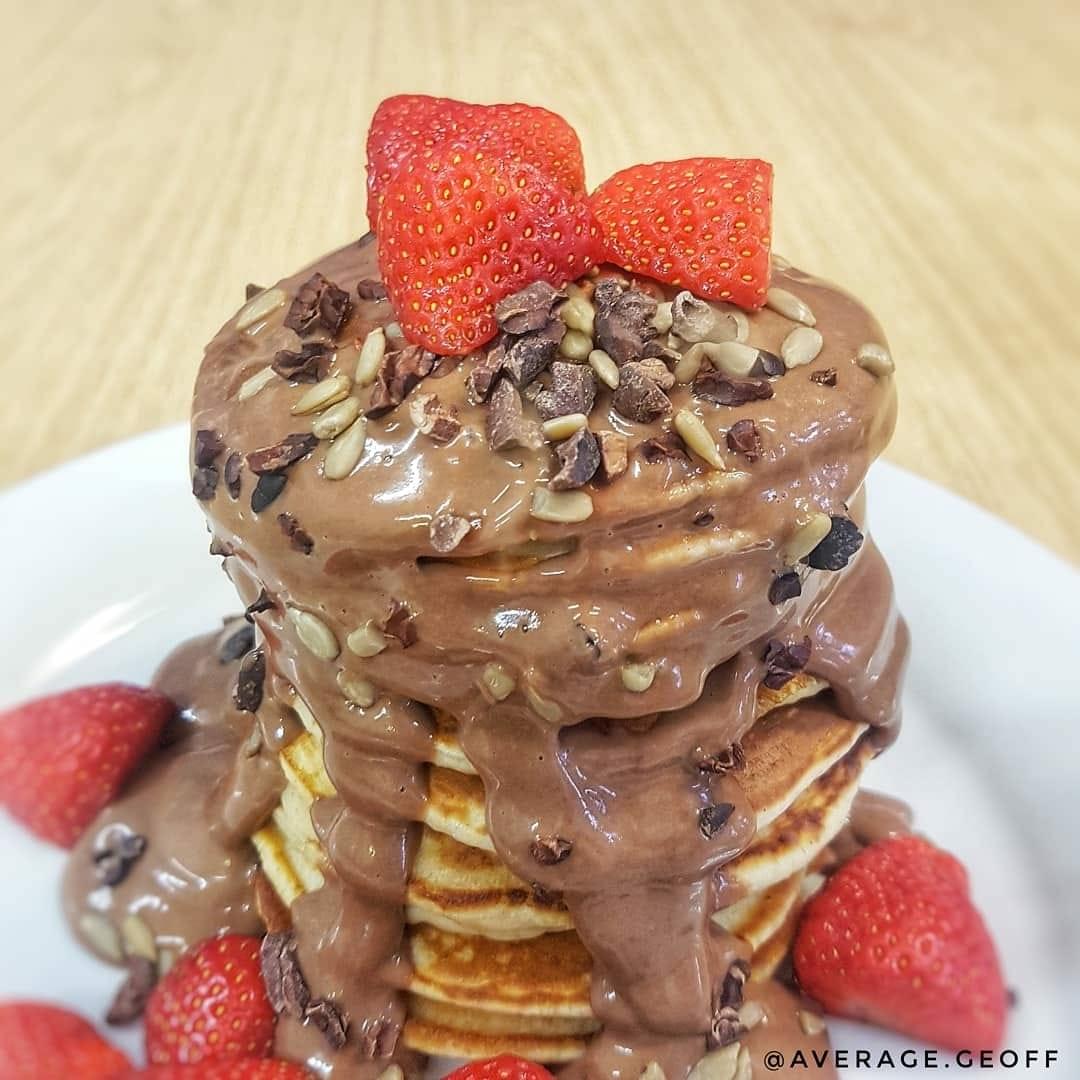 Ingredients
For the pancakes blitz up
1 Banana
40g Oats
20g Milk
1/2 tsp Baking Powder
1 Egg
1/2 tsp Cinnamon
For the sauce mix up
60g Low fat Greek Yoghurt
2 Scoops Time 4 Nutrition Whey Protein Double Chocolate Mousse
Add whatever topping you fancy...within reason 🤔😉
I went for some Strawberries & Cacao nibs. (Awesome tip, @aldiuk sell nibs and they're cheaper than health food stores and bloody yum!!!)
Method
Whip up a big Sunday breakfast to fuel some big workouts today. These taste awesome, have one of your five a day & boast a big protein hit.
Blitz up the Banana, Oats, Milk, Baking Powder, Egg & Cinnamon.
These are quite dense on the calories & are perfect if you're trying to gain size & understand your macros.
If you need to tweak your portion sizes just half the recipe & be a sharing hero. 😎😁
Calories: 583
Protein: 42
Carbs: 70
Fat: 15