Time 4 Raspberry Ripple Protein Waffles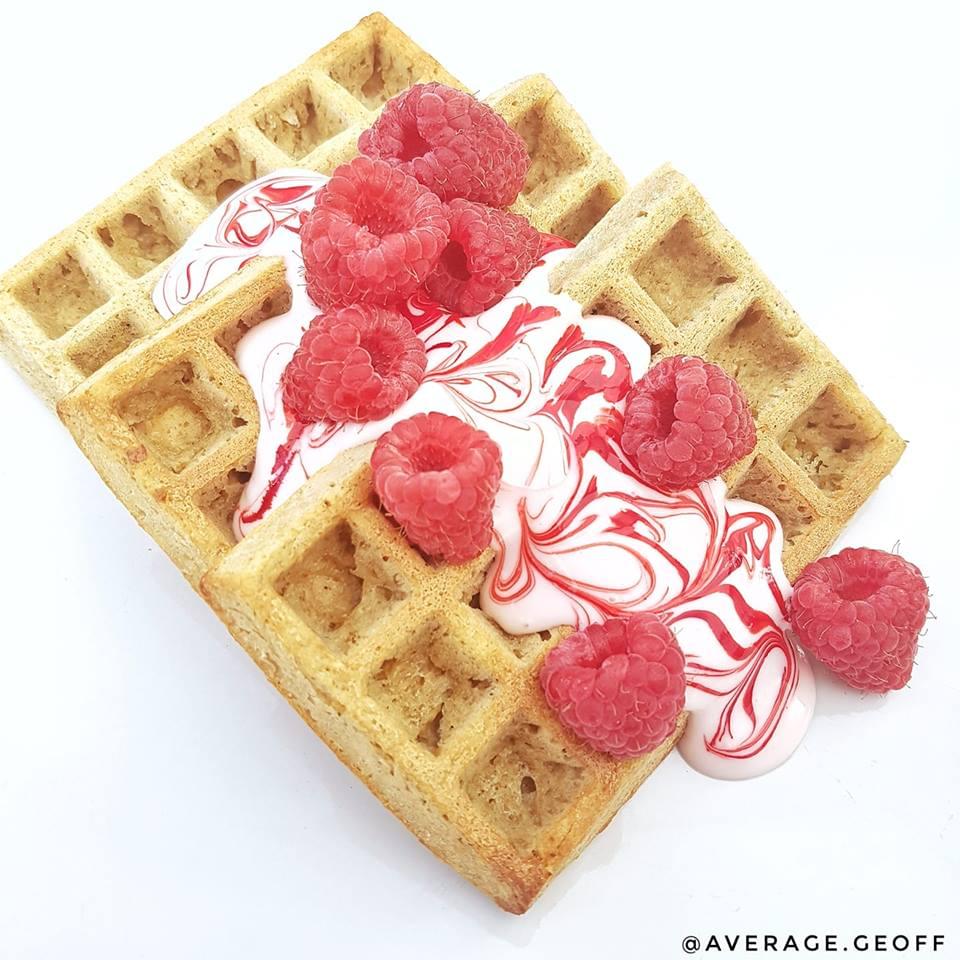 Ingredients
1/2 Cup Rolled Oats
1 Teaspoon of Baking Powder
1/4 Cup Milk of Choice
1 Large Egg
1 Tablespoon Maple Syrup or Artificial Sweetener
1 Teaspoon Vanilla Extract
Protein Topping
50g Quark
1 Scoop Time 4 Nutrition Whey Protein Raspberry Ripple Ice Cream Flavour
Method
Breakfast doesn't have to be cereal or eggs every day.
Liven up your morning with some oat waffles topped with a protein sauce that's obscenely low in fat!!
Preheat an oven to 180°c.
Blend all the waffle ingredients until you get a smooth batter.
Pour it equally into some silicone waffle moulds and place in the oven for about ten minutes or until the top starts to go golden brown.
Whilst they're cooking, mix together the protein and quark.
Top the waffles with the sauce and some raspberries.
For the fancy swirls, smoosh a single raspberry and use a skewer with a little raspberry on to make swirls.