Time 4 Raspberry Ripple Chocolate Swirl Protein Shake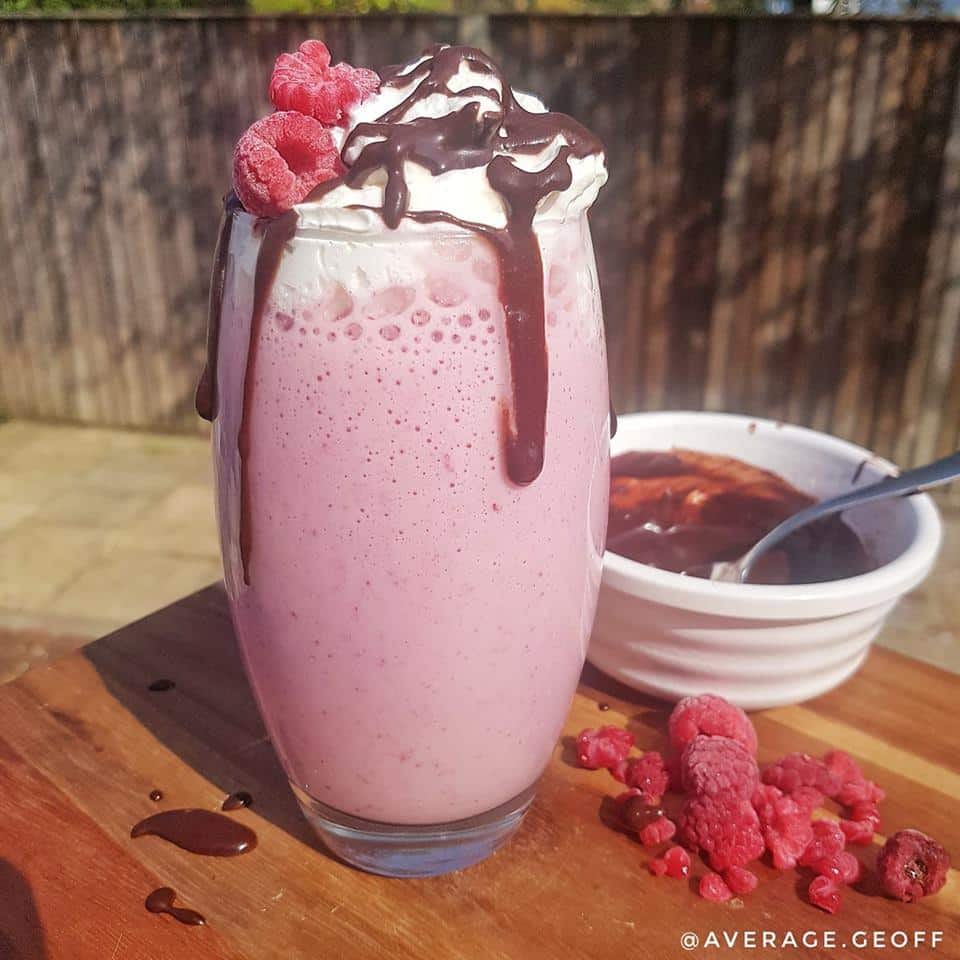 Ingredients
Protein Mix
2 Scoops Time 4 Nutrition Whey Protein Raspberry Ripple Ice Cream Flavour
1 Banana (frozen is best)
200ml Water or Milk
50g Frozen Raspberries
Choc Sauce
1 Tsp Honey
1 Tsp Cocoa
A little water to make a thick sauce
Method
Time 4 Raspberry Ripple Chocolate Swirl Protein Shake, Phew, there's a lot of words there!
All worth it for this pimped up flavour wagon.
As long as you've got a blender of some sort this glass of awesomeness is going to make you feel like summer is here early.
Chuck the whey protein mix whey protein mix in a blender and blitz until smooth.
It should be pretty thick. If not, add a little ice and blend again.
Pour into a glass then dollop a teaspoon of your choc sauce into it and let it drop down for a chocolate bomb in your shake.
Top with some low fat whipped cream and drizzle over a little more choc sauce.