Time 4 Lemon Meringue Blueberry Protein Doughnuts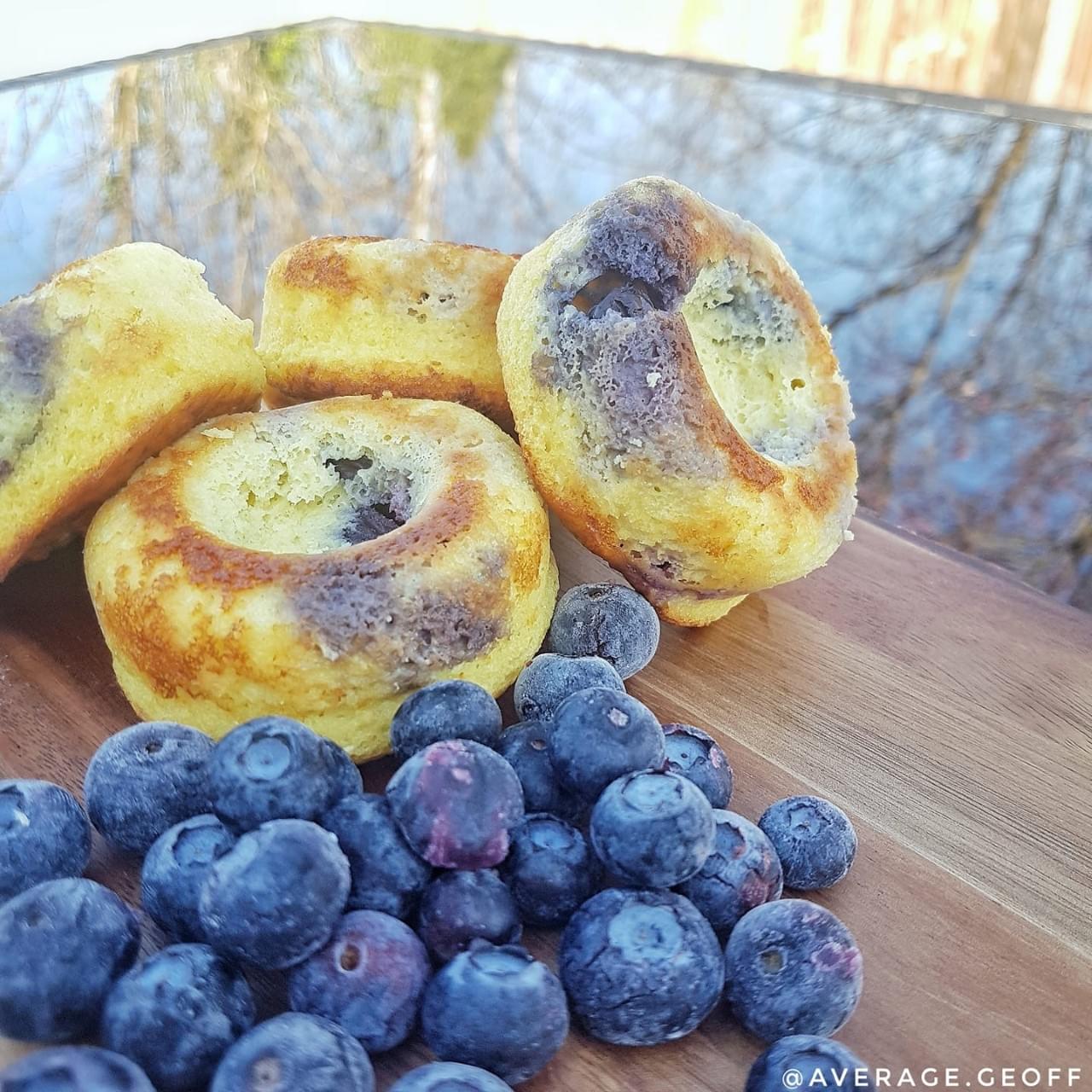 Ingredients
1 Cup Ground Almonds
2 Scoops Time 4 Nutrition Whey Protein Lemon Meringue flavour
2 Big Tbsp Quark
2 Eggs
2 Tbsp Oil
1/2 Cup Blueberries
1 Tsp Baking Powder
1 Tsp Vanilla Extract
Method
Weekend treats to munch after your workout are here with a belter of a recipe today. They taste super fresh and light and have a zing from the lemon protein and a burst of flavour from the blueberries. This makes 6 doughnuts. A silicone doughnut pan is ideal for this and can be picked up on the internet easily.
Pre heat an over to 180°c and grease a doughnut pan.
Mix all the dry ingredients together in one bowl and the wet in another. Pour the wet into the dry and add the blueberries. Mix until just combined. Spoon into the pan and cook for about 10-12 minutes.
Once cooled, turn out onto a wire rack. They will keep in an airtight container for about a week.