Time 4 Banana Coconut Protein Cookies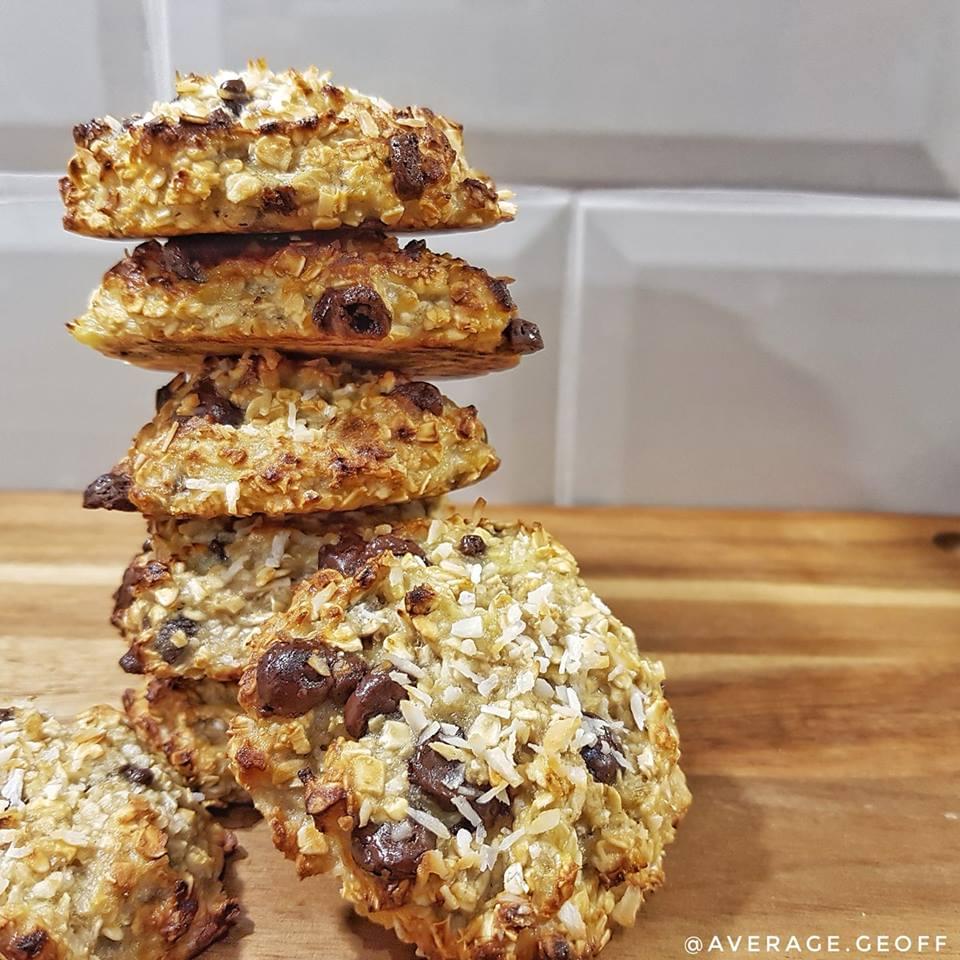 Ingredients
2 Large Bananas
2 Scoops (36g) Time 4 Nutrition Whey Protein Vanilla Coconut Milk Flavour
1/4 Cup Desiccated Coconut
1 Cup Oats
1 Egg
1/4 Cup 85% Dark Chocolate Chips
Method
Cookies are flipping amazing. There's definitely no drama eating one or two if you account for them in your daily intake and don't eat a whole pack. These chewy little bad boys will give you some sweetness and also a protein boost.
Not only are these double tasty, they're a great way to use up any over ripe bananas.
Preheat the oven to 180°c. Next mash up the bananas in a large bowl and mix in the egg.
Mix in everything else until consistent. Spoon out 9 mounds of the mix onto a baking tray and flatten down to cookie shape. These will pretty much keep their shape so get them how you want them.
Bake for about 12 minutes and remove. After a few minutes, transfer to a wire rack to cool completely.