Time 4 Raspberry Protein Truffles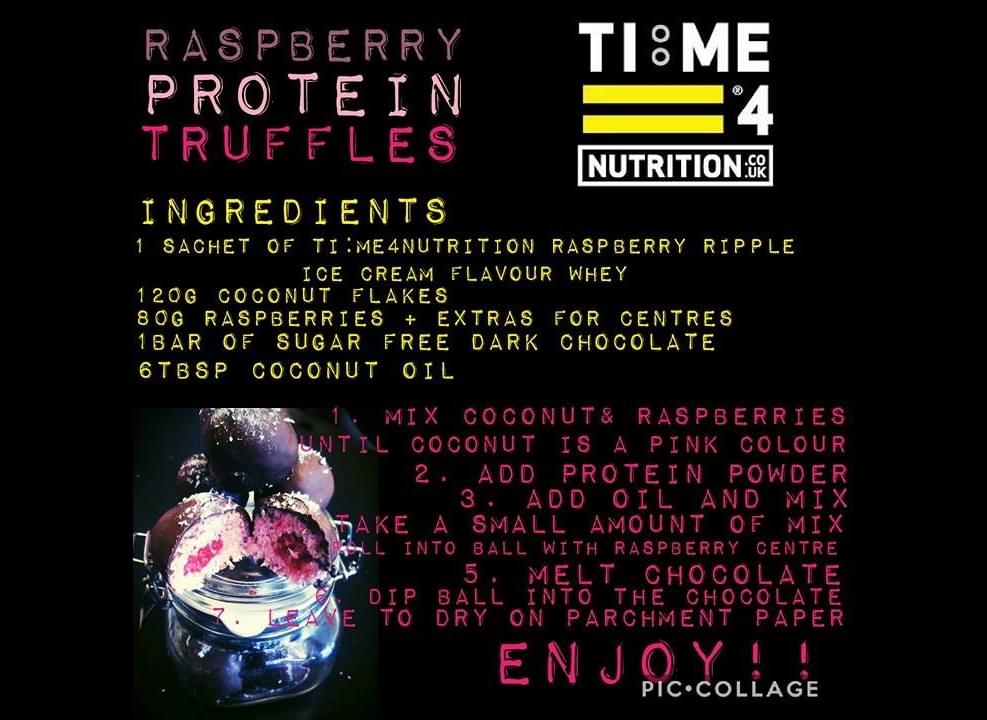 Ingredients
1 Sachet of Time 4 Nutrition Whey Protein Raspberry Ripple Ice Cream flavour (54g)
120g Coconut Flakes
80g Raspberries plus extra for centres
1 Bar of Sugar Free Dark Chocolate
6 tbsp Coconut Oil
Method
Mix Coconut and Raspberries until Coconut is a pink colour.
Add Time 4 Whey Raspberry Ripple Ice Cream.
Add Oil and mix.
Take a small amount of Milk and roll into a ball with a Raspberry centre.
Melt Chocolate.
Dip ball into the Chocolate.
Leave to dry on parchment paper.
Enjoy!