Time 4 Protein Jaffa Cake Cheesecake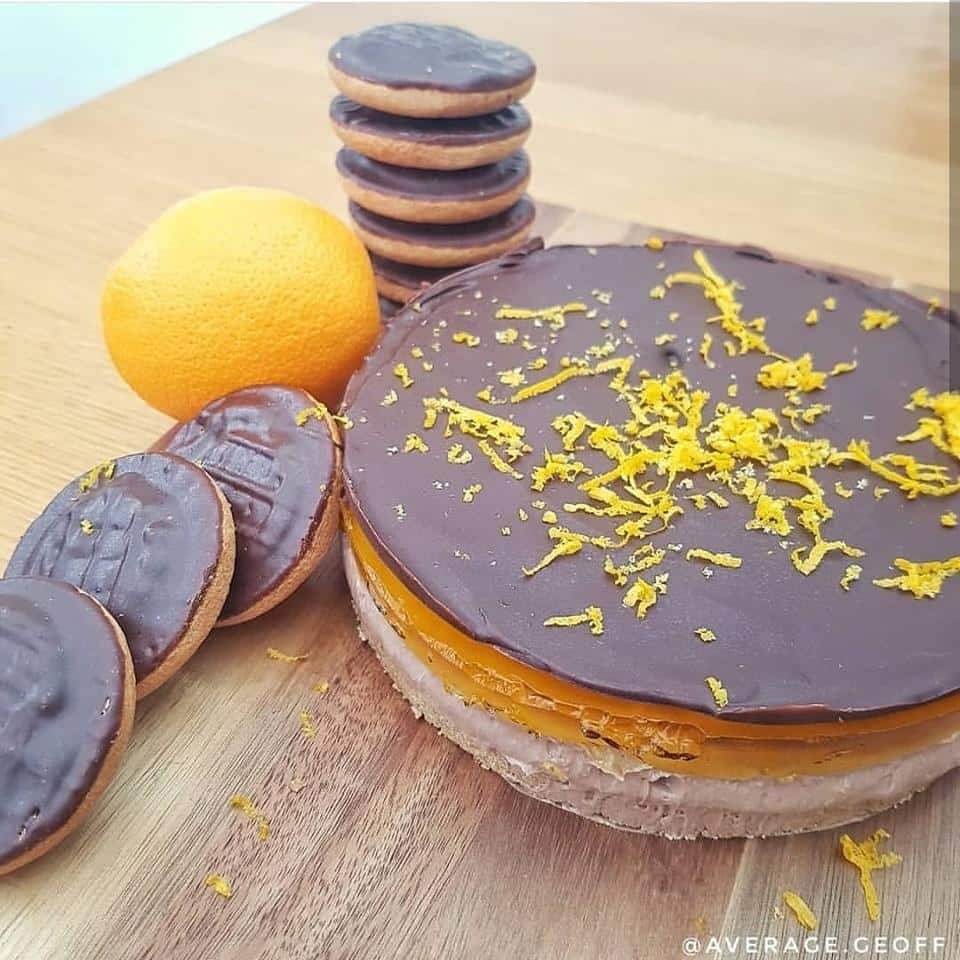 Ingredients
BASE
50g Unsalted Butter, Melted
130g Digestive Biscuits
CHEESE BIT
400g Quark
72g Time 4 Nutrition Whey Protein Double Chocolate Mousse (4 scoops)
1 tbsp Cocoa
1 tbsp Vanilla Essence
1 tbsp Honey
10g Gelatin + 3 tbsp Water
ORANGE JELLY LAYER
100g Orange Jelly
200ml Boiling Water
FOR THE TOP
50g Dark Chocolate
20ml Single Cream
Method
This weekend's protein packed monster is definitely a treat that is perfect for sharing or as an alternative to a fistful of quality street!
Whilst it looks quite involved, it's really easy to do and is well worth the effort.
Blitz or crush the biscuits and mix with the melted butter.
Press into a 6 inch loose bottomed cake tin lined with baking parchment and flatten down.
Next, dissolve the gelatin in the water in a pan but don't let it boil.
Next add all the cheese bits together until smooth and layer on top of the base.
Now mix the jelly ingredients together as per packet instructions.
Let cool for a bit and add on top before chilling in the fridge until the jelly layer sets.
Finally, melt the chocolate and cream together until smooth and runny.
You want it to be fairly loose so that it forms a kind of ganache you can easily cut through.
Add it on top of the set jelly layer and smooth out.
Keep in the fridge until ready to serve and be the hero of a protein bake off 😎💪🎉
Calories: 271
Protein: 17
Carbs: 17
Fat: 15