Time 4 Vanilla Coconut Pancakes & Protein Sauce.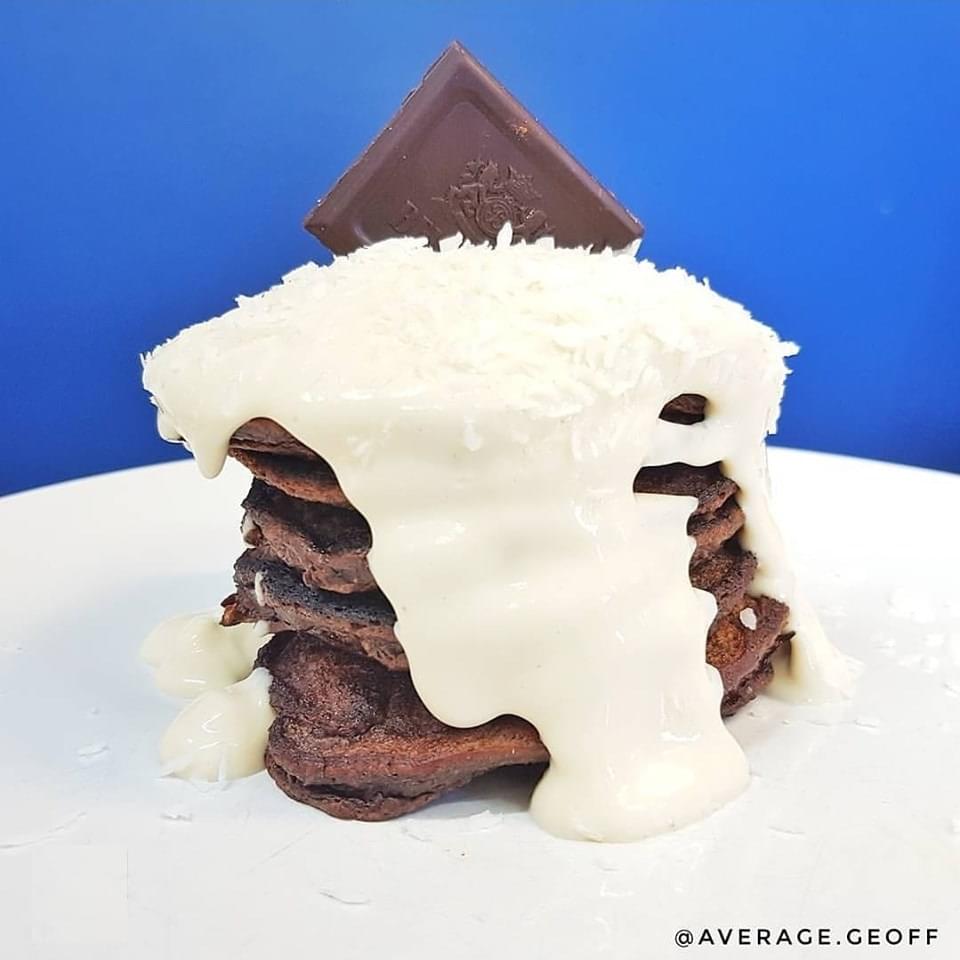 Ingredients
35g Oats
15g Unsweetened Desiccated Coconut
1 Banana
1 tbsp Cocoa
20g Milk of Choice
1/2 tsp Baking Powder
1 Large Egg
Protein Sauce
2 tbsp Greek Yoghurt
1 Scoop Time 4 Nutrition Whey Protein Vanilla Coconut Milk Flavour
Method
Mix up your sauce ingredients until smooth. It'll go firm at first but trust it and it'll get really silky in the blink of an eye.
Put everything else apart from 5g of Coconut in a bowl or blender and blitz it until smooth.
Heat a pan with a little oil and drop a little mix in to your preferred size. I used about 1 1/2 tbsp per pancake and spread it out to get a stack of 7 little one's but you can go big.
Once they start to form little bubbles on the surface, flip them over to finish.
Stack them up and top with the sauce and the remaining coconut.....and maybe a teeny square of chocolate as I'm a freaking renegade!!!!