Time 4 Chocolate Orange Crunch Protein Balls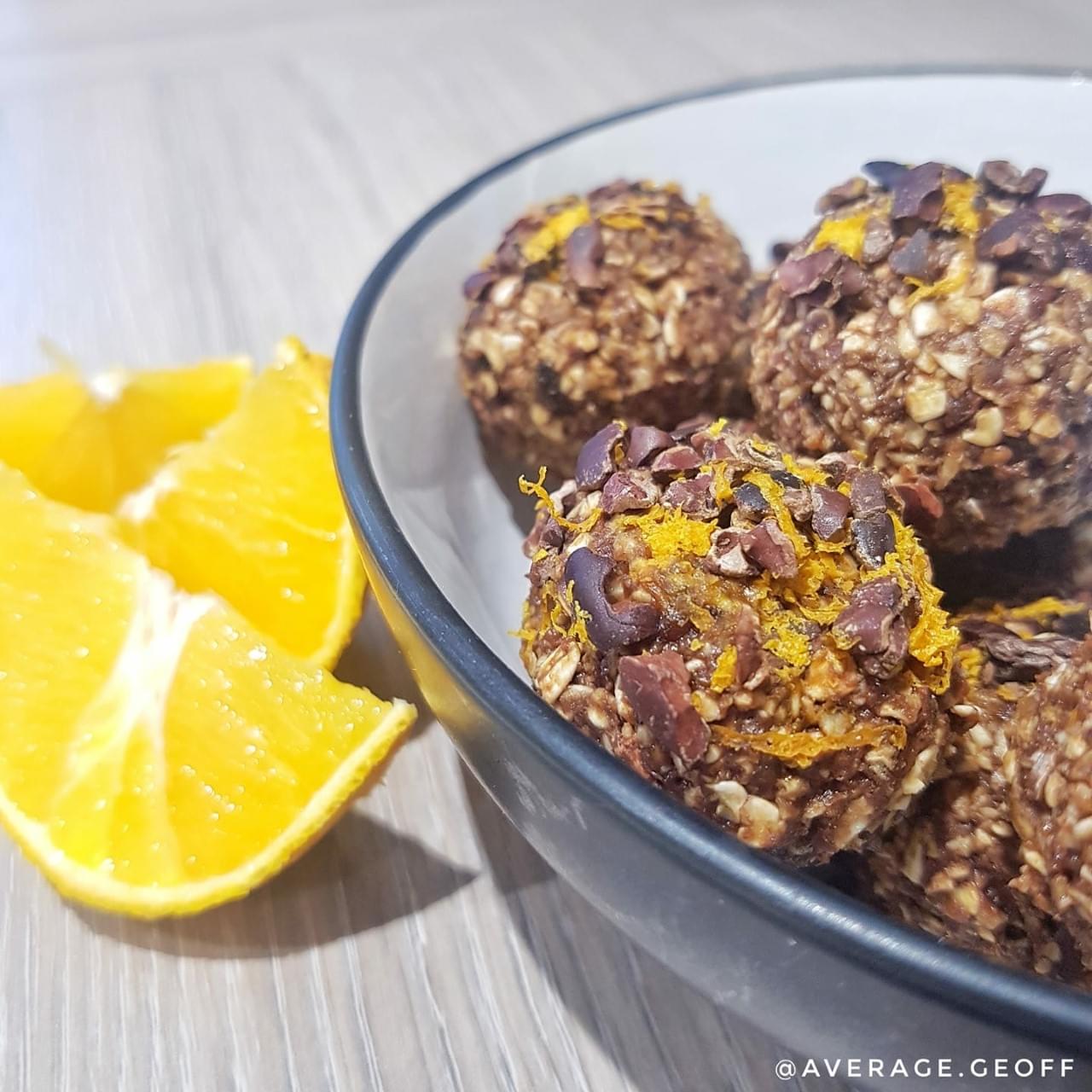 Ingredients
1 1/2 Cups Oat Flour
1 Cup Dates
55g Time 4 Nutrition Whey Protein Double Chocolate Mousse Flavour
1 Tbsp Cocoa Powder
1 Tsp Orange Extract
1/4-1/2 Cup Orange Juice
2 Tbsp Cacao Nibs + Extra For Topping
Zest Of One Orange
Method
Soak the Dates in hot water for about ten minutes and drain.
Whilst they're soaking, whack the Oats in a blender and blitz to make into Oat Flour.
Set aside in a bowl.
Blend the Dates until smooth then turn out onto the bowl with the Oats.
Add everything but the Cocoa Nibs.
Start with less Orange Juice and add more as needed. You want a fairly stiff consistency.
Mix until smooth then add the Cacao Nibs and mix once more.
Roll into ten balls and top with the zest and extra Nibs.