Time 4 Protein Banoffee Loaf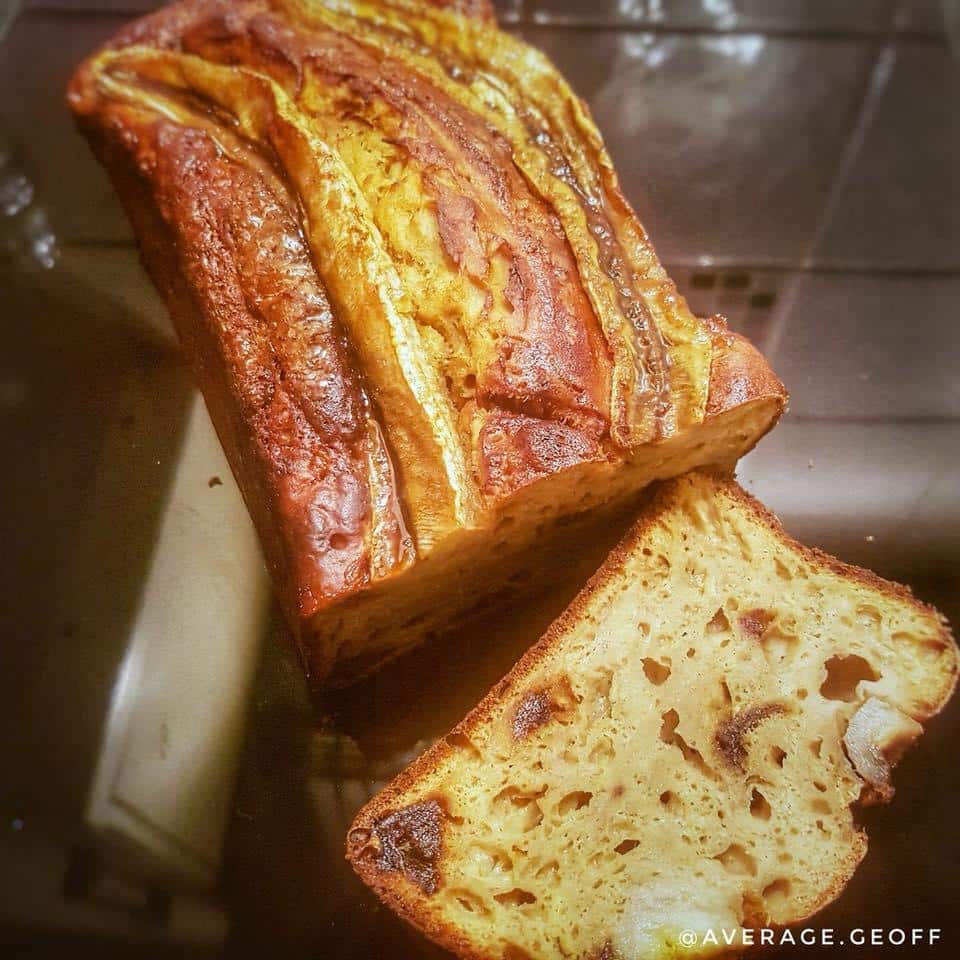 Ingredients
3 Ripe Bananas
2 Eggs
60-80ml of Milk of choice (I used Almond)
200g Self Raising Flour
1 tsp Baking Powder
54g Time 4 Nutrition Whey Protein Creamy Toffee Pudding flavour
40g Dates, Chopped up
1 tsp Vanilla
1/2 tsp Cinnamon
2 1/2 tbsp Coconut Sugar or Honey
Method
Get those Sunday gains fuel with a cuppa and a slice of this protein twist on the classic Banana Bread.
Preheat your oven to 180°c and line a loaf tin with greaseproof paper.
Mash up 2 Bananas and set the other aside for later.
Mix the mashed Banana with everything else until smooth, adding the chopped Dates at the end.
Pour into your loaf tin.
Slice the Banana lengthways and place on top of the mixture and whack it in the oven for about 30 minutes or until a skewer comes out clean.
Leave to cool in the pan for 10 minutes and then on a wire rack until completely cool.
Recipe Courtesy Of @Average.Geoff