Time 4 Mocha Protein Truffles.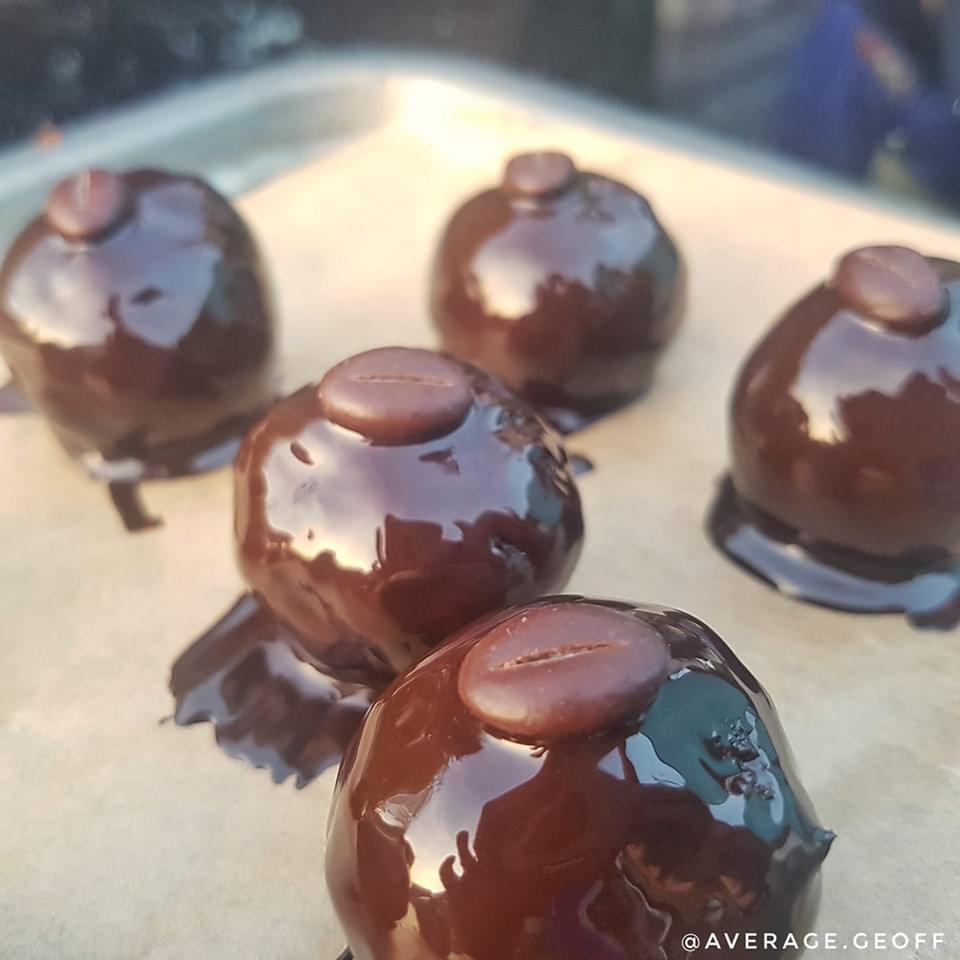 Ingredients
100g Ground Almonds
15g Cocoa
54g (3 scoops) Time 4 Nutrition Whey Protein Double Chocolate Mousse Flavour
50g Dark Chocolate (I used 85% dark 😍)
100ml Cooled Espresso Or Very Strong Coffee
Method
Coffee lovers, you're going to lose it over these little balls of joy! Made with just 5 ingredients and in under 15 minutes, your sweet tooth is going to love you!
Set aside your chocolate for now, get your dry ingredients in a bowl and mix.
Now get your cooled coffee and chuck it in.
Mix it up until you get a play dough consistency that you can roll into balls. If it it is too crumbly then add a little more water at a time until you get it.
Once you're happy with it, roll into 10 balls and sit on some baking paper.
Now melt your chocolate. You can do it however you like (Bain Marie, microwave etc) but if you use a microwave, make sure to stop it regularly and stir a little to make sure it doesn't burn.
Once it's all melted, grab 2 forks, drop a ball in and then lift it out, giving it a moment to drain off the excess.
Pop back on the baking sheet and repeat. You can add a cheeky little coffee bean or chocolate shaped one on top if you're feeling fancy!!
Calories: Per Ball: 112.5
Protein: 7
Carbs: 2
Fat: 8.5