Time 4 Lime & Sea Salt Chocolate Protein Truffles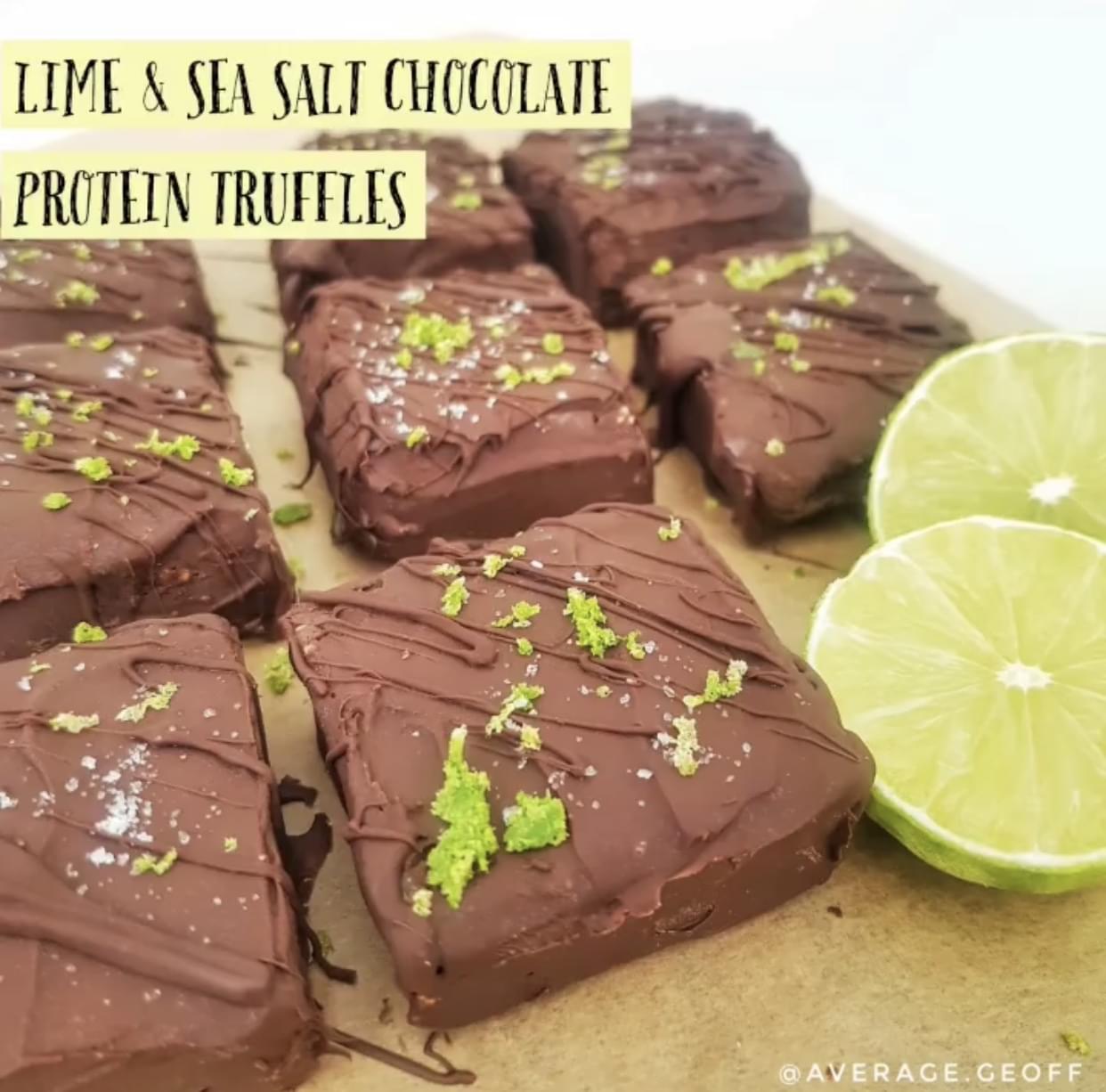 Ingredients
These Protein Truffles are going to rock your world. With some sharp citrus, creamy chocolate and a smooshy gooiness to boot, these are just a-maz-ing!!!
40g Ground Almond
4 Scoops Time 4 Nutrition Whey Protein Double chocolate Mousse Flavour
200g Pitted Dates
70g Oat Flour
Juice & Zest Of 2 Limes
Sea Salt
100g Dark Chocolate to coat the bars
Method
Soak the Dates for at least 2 hours before draining. Blitz to a paste using a blender or hand blender.
Then simply add everything else apart from Salt and a little zest and mix until consistent. You'll have a moderately wet dough but this is essential for our end texture.
Line a loaf tin with baking paper and smooth the mix in.
Put it in the freezer until hard (at least 3 hours).
Take out and cut into 8 bars.
Melt the Chocolate and cover the bars using a rubber spatula. Top with a sprinkle of Sea Salt and Lime Zest.
Once they thaw, the case of Chocolate holds a gooey, smooshy treat!