Time 4 Chocolate Coconut Protein Pudding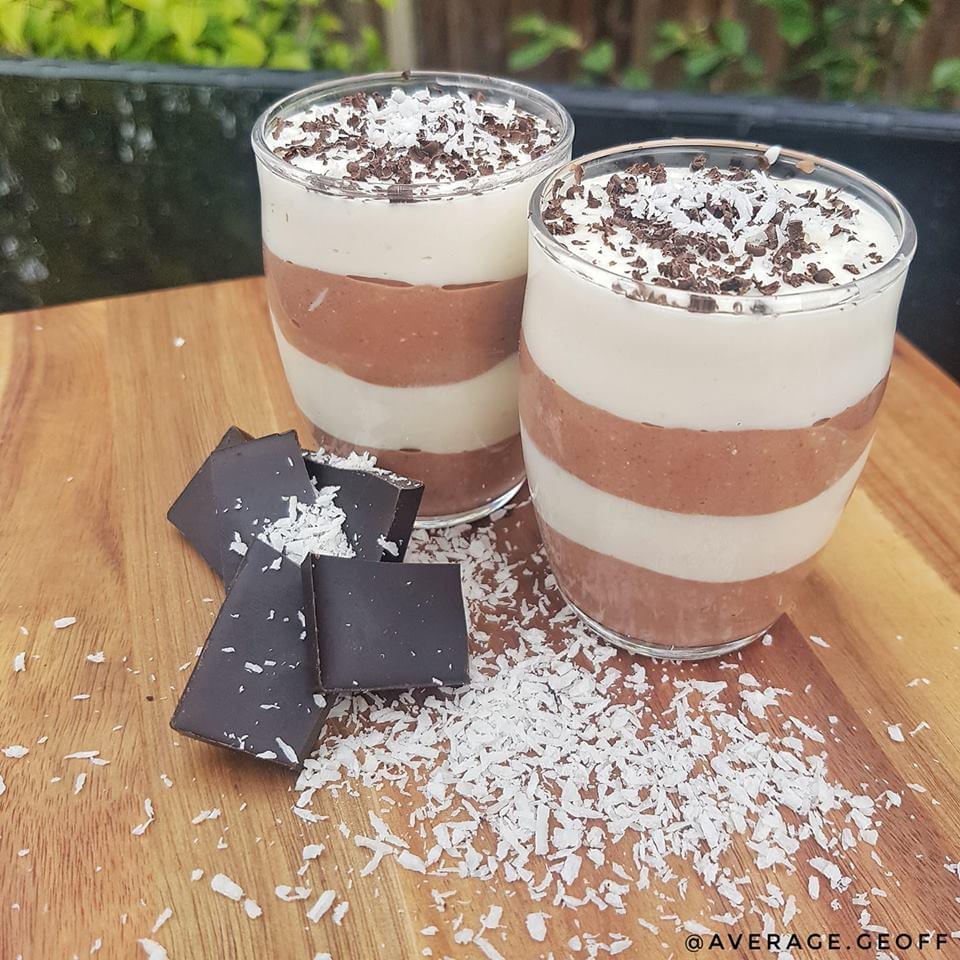 Method
I've got a wicked sweet tooth which is why I'm always littering about, trying to come up with new ways to stay away from a box of doughnuts!
I give you my latest, chocolatey, smooth, amazingness jammed with a monstrous 39 grams of protein per pudding!!
Mix together the quark and protein powder until smooth.
Split the mix into 2 bowls and mix the cocoa into one of the bowls.
Layer the puddings a couple of spoonful's at a time alternating between chocolate and vanilla.
Top with some dark chocolate & coconut shavings or desiccated coconut and pop them in the fridge to firm up a little for at least 30 mins.
Calories: 223
Protein: 39
Carbs: 10
Fat: 3