Time 4 Chocolate Peanut Butter Protein Bars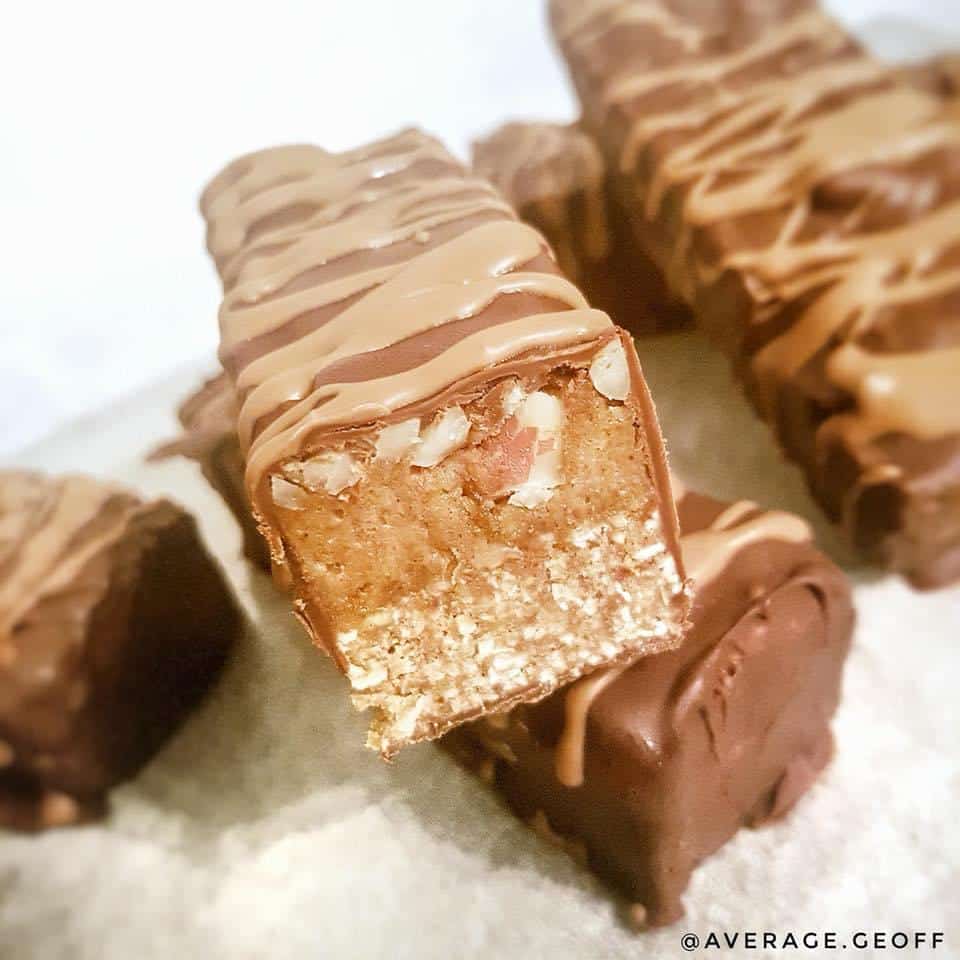 Ingredients
Nougat Layer
3/4 Cup Oat Flour
1/3 Cup Coconut Flour
2 tbsp Peanut Butter
1/4 Cup Maple Syrup/Honey
1/2 Cup Time 4 Nutrition Whey Protein Chocolate Peanut Butter flavour
2 tbsp Milk of choice
Caramel Layer
1/4 Cup of Dates, soaked for at least 2 hours
1/2 Cup of Peanut Butter
2 tbsp Maple Syrup/Honey
1 tsp Vanilla Essence
Pinch of Kosher Salt
1/4 Cup of Milk of choice (you may need a little more depending on the Peanut Butter you use. I used @meridianfoods Peanut Butter which rocks and has NO palm oil!!)
4 tbsp Peanuts sprinkled on top.
Method
Easily as good if not better than a Snickers Bar with the added bonus of some top notch protein to help fuel tour hard work and stop you reaching for it's double sugary counterpart. Check out below for how to make your own.
Chuck all the nougat ingredients into a blender and whizz up until you get a smooth consistency. You can make Oat Flour by blitzing regular Oats until it's got the right consistency.
Press the mixture flat into a Loaf Tin/ Baking Tin, lined with baking paper and put in the freezer.
Next, blitz all the Caramel Layer together EXCEPT the Peanuts.
Layer that on top and top with Peanuts. Level out again and pop back in the freezer for at least an hour.
Take out the bars and slice into 8 bars.
Melt together about 100g of Dark Chocolate and 1 tbsp of Coconut Oil and cover the bars.
Keep in the fridge in a sealed container and they'll stay fresh for about 10-12 days.