Time 4 Vanilla Coconut Protein Power Balls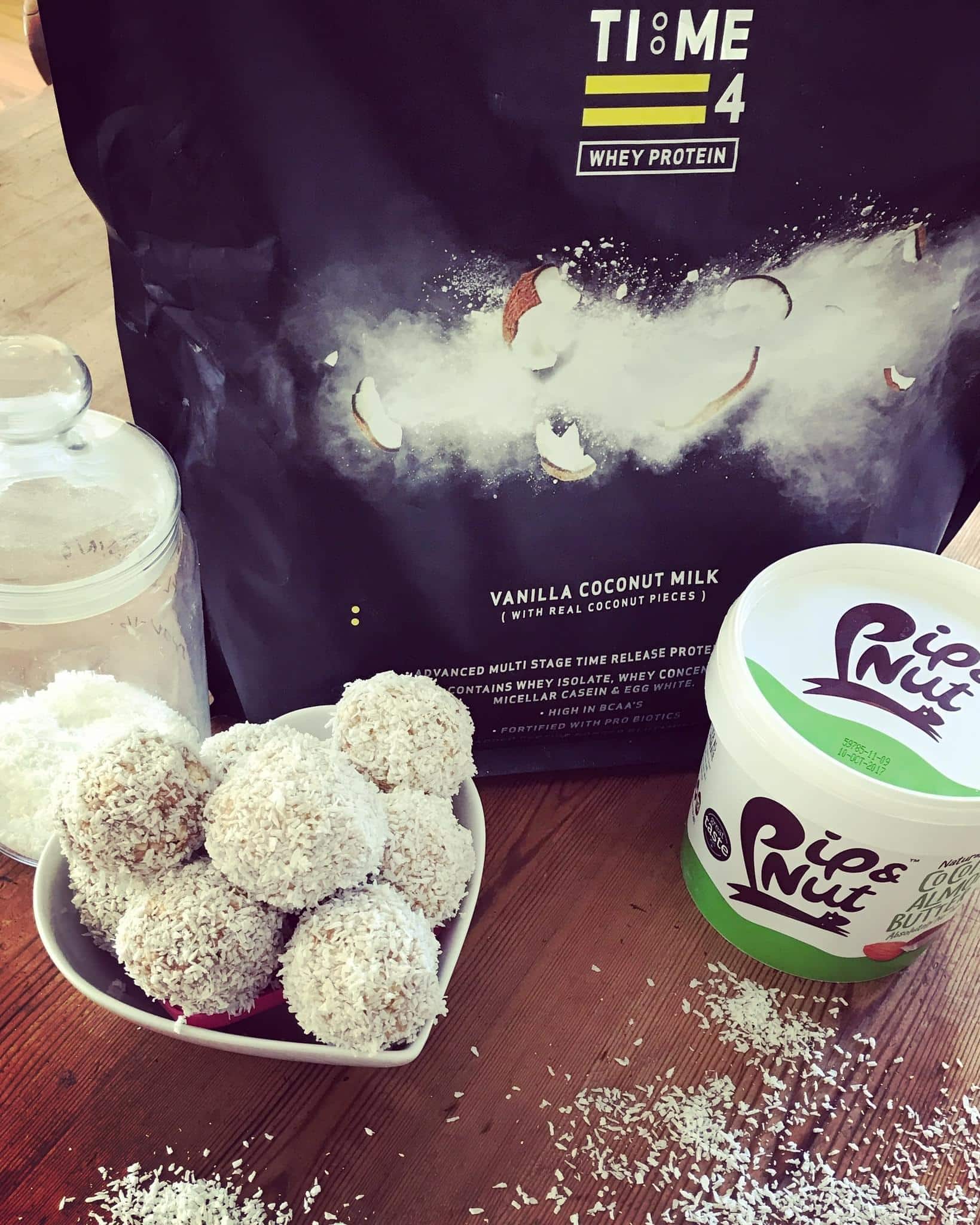 Ingredients
This no bake recipe is a perfect energy blast snack packed with natural tasty ingredients...
300g - Rolled Oats
75g - Time 4 Nutrition Whey Protein Vanilla Coconut Milk flavour
175g - Pip & Nut Coconut & Almond Butter
70ml - Pip & Nut Almond Drink
70ml - Water
40g - Honey
40g - Desiccated Coconut
Method
*Pour the Rolled Oats in to a large mixing bowl, Add the Time 4 Whey Vanilla Coconut Milk, Nut Butter, Almond drink and water, and mix until all ingredients are completely combined, its a tad messy but i find just getting your hands in and mixing together works much better. If you feel you need the mixture to be a little wetter add a splash more water, this will assist in forming the balls.
*Once ingredients are combined, roll in to small compact balls (if the mixture is too dry they will not stay together they will crumble). With this mixture you should be able to make 10-12 balls depending on what size you would like.
*Place 2 plates next to each other, on one plate pour the honey and the other desiccated coconut, roll each ball firstly in the Honey and then the Coconut, continue each one until they are all completely covered place in a plastic container in a cool dry place, these can be kept up to 3 days (if they last that long!!).
Nutrition Info:
Recipe makes 12 servings, each serving (1 ball) contains:
Calories: 243
Carbs: 22.4
Fat: 11.9
Protein: 10.5
Sugars: 5.1