Time 4 Toffee Apple Porridge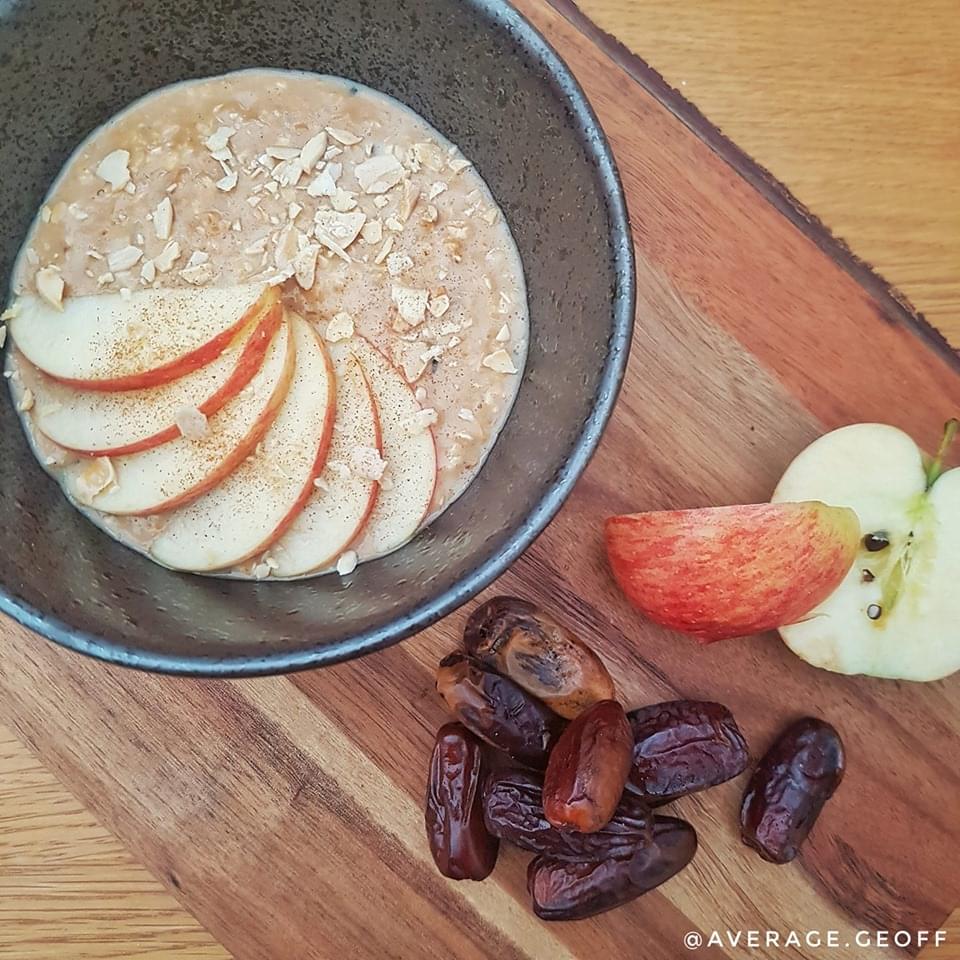 Ingredients
1/2 Cup Oats
1/2 Cup Milk
2 Scoops Time 4 Nutrition Whey Protein Creamy Toffee Pudding Flavour
2 tbsp Apple Sauce
1/4 Apple, Sliced Thinly
1 tbsp Flaked Almonds
Method
Get everything except the Apple and protein in a bowl or pan and give it a quick stir.
Heat the Porridge however you like bit once it's done, take it off the heat for about a minute.
Now stir in the protein powder and top with the Sliced Apple and Almonds.
Calories: 290
Protein: 19
Carbs: 39
Fat: 6.5