Time 4 Mint Choc Chip Mini Pronuts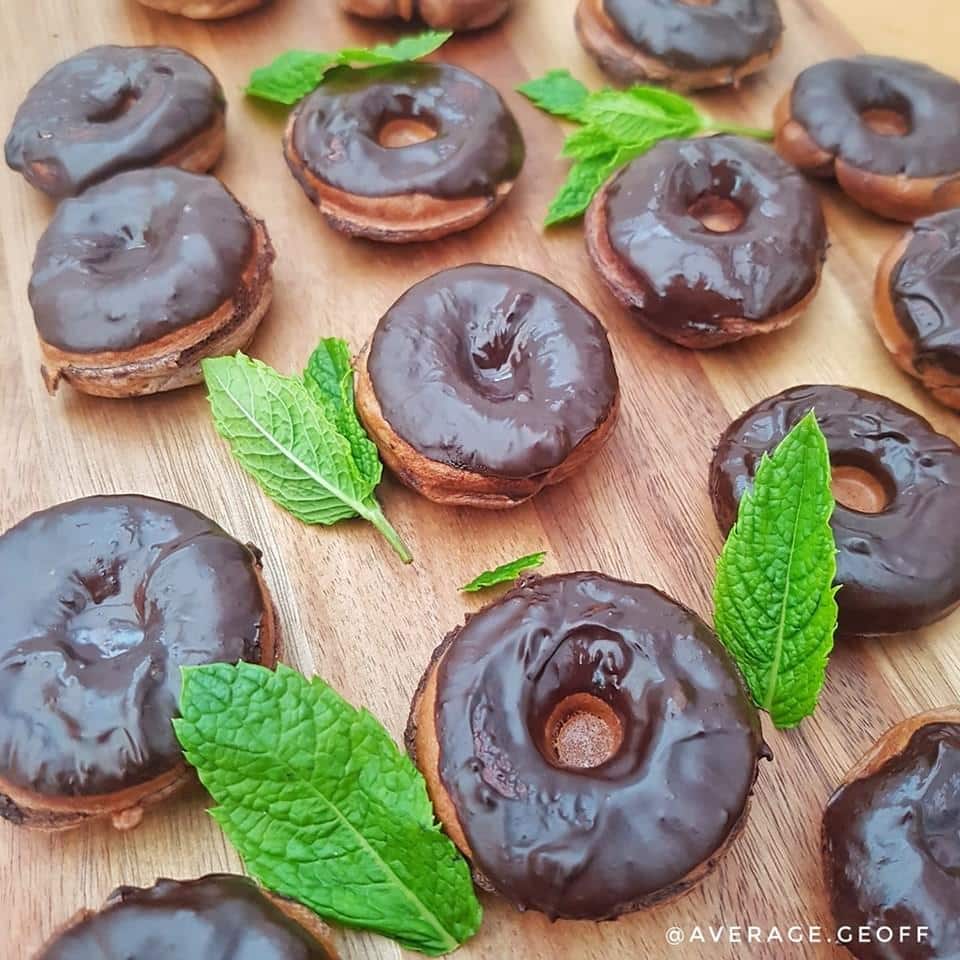 Ingredients
1/2 Cup Plain flour
2 Scoops Time 4 Nutrition Whey Protein Double Chocolate Mousse Flavour
2 tsp Peppermint Extract
1 tsp Baking Powder
2 tbsp Cocoa
1/4 tsp Salt
2/3 Cup Milk Of Choice (add more if required)
1 Egg
25g Dark Chocolate
Method
Mix all the dry ingredients together in a bowl.
Next add the wet ingredients and mix until just combined.
Now pipe the mix into the molds.
For mini doughnuts, cook for about 4 minutes. For baked big ones, about 10 minutes.
Once cooked through, cool on a wire rack and then dip into the melted chocolate.