Time 4 Lemon & Blueberry Protein Cake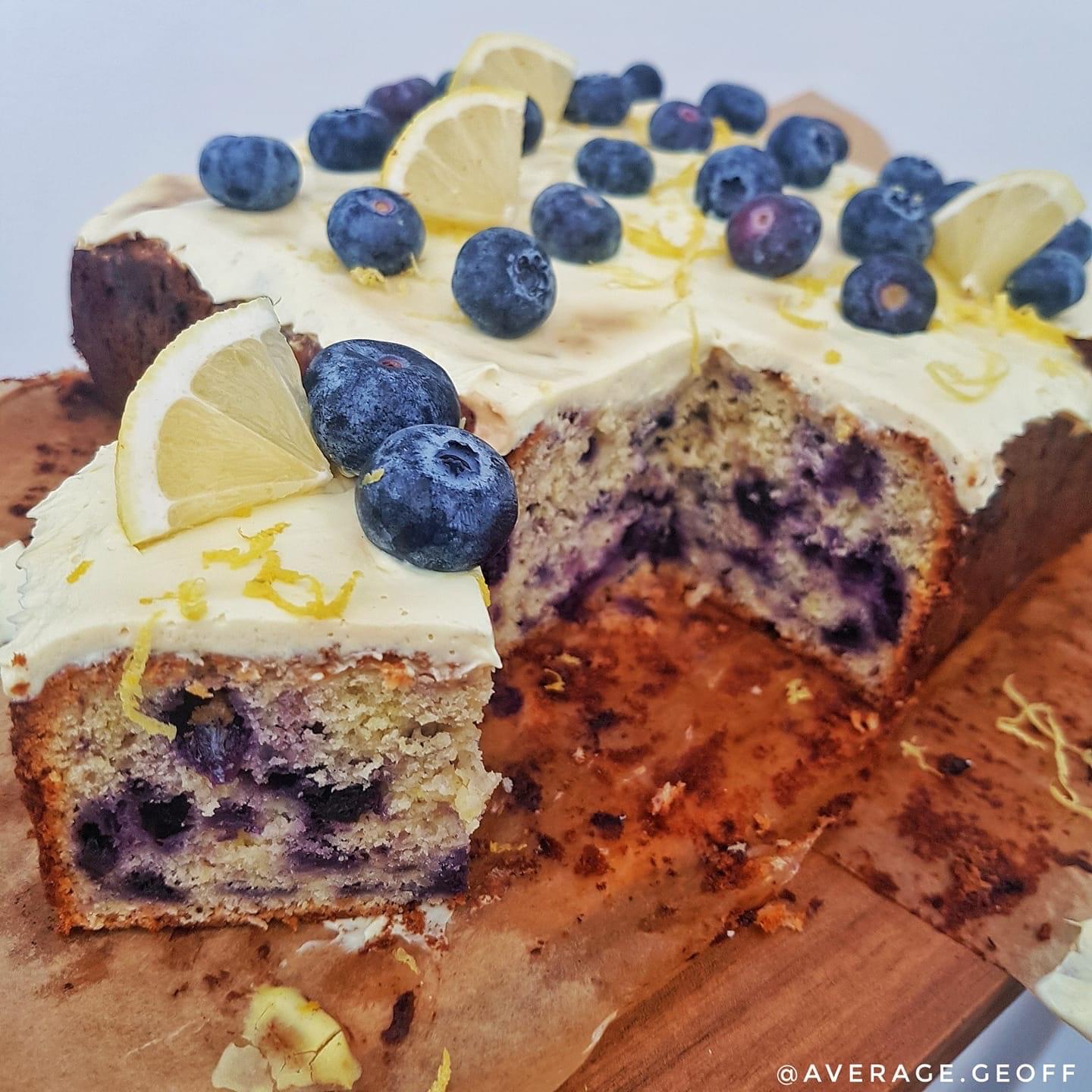 Ingredients
270g Plain Flour
3 Scoops Time 4 Nutrition Whey Protein Lemon Meringue Pie Flavour
2 tsp Baking Powder
1/2 tsp Salt
165g Unsalted Butter
200g Granulated Sugar
2 tbsp Lemon Zest
2 tsp Vanilla Extract
3 Large Eggs
60ml Lemon Juice
240ml Buttermilk
225g Blueberries
2 tsp Flour
Cream Cheese Frosting
3 scoops Time 4 Nutrition Whey Protein Lemon Meringue Pie Flavour
200g Cream Cheese
1 tsp Lemon Juice
Method
Whip the Butter and Sugar together in a bowl until pale and fluffy.
Mix the rest of the dry cake ingredients together and add to the bowl with everything else but the Blueberries and 2 tsps Flour.
Mix until just combined.
Toss the Blueberries in the remaining Flour as this will help them stay spread accross the cake and not sink.
Mix those in and then get the mix into a square 8×8 inch tin.
Cook at 170°c for about 30 minutes or until a skewer cones out clean.
Allow to cool completely before mixing the Cream Cheese, Protein Powder and Lemon Juice.
Spread over the cake and top with a few more Blueberries and some Lemon Zest.
Calories: 230
Protein: 10
Carbs: 25
Fat: 10