Time 4 Lemon & Blackberry Protein Muffins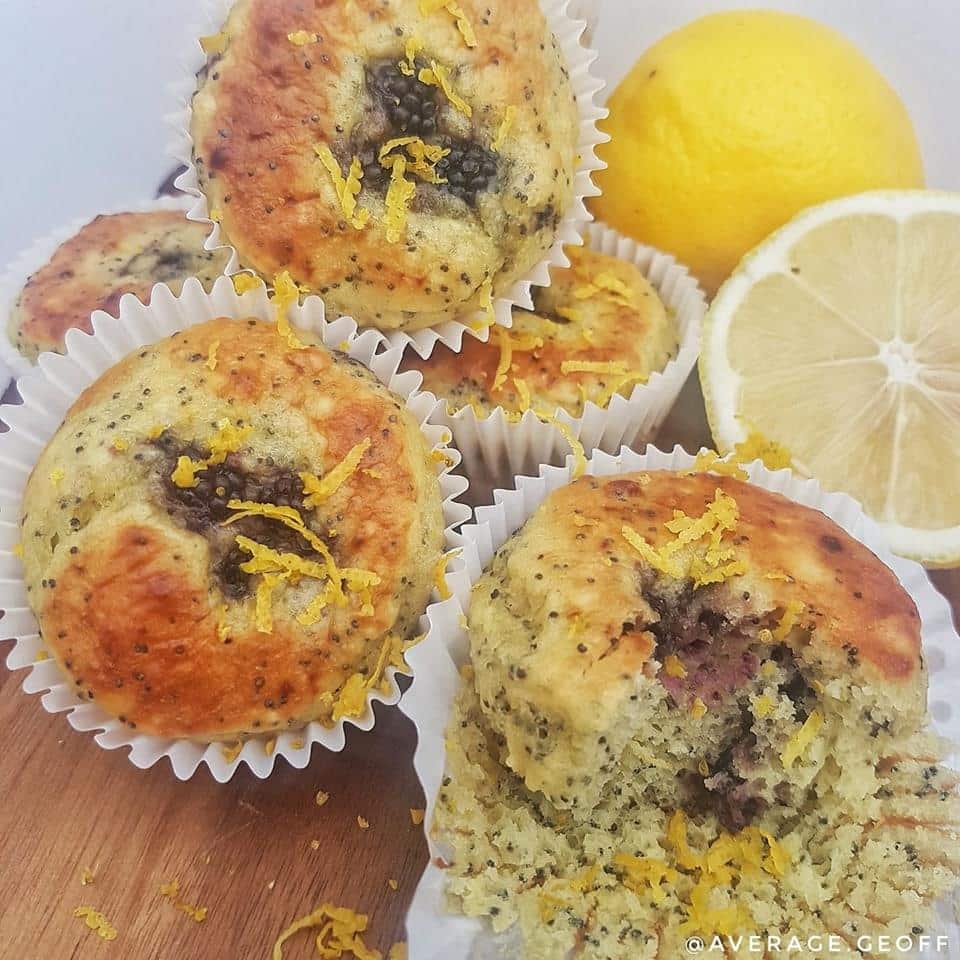 Ingredients
54g (3 scoops) Time 4 Nutrition Whey Protein Lemon Meringue Pie Flavour
175g Self Raising Flour
225ml Milk
1 tbsp Coconut Oil
1 tsp Baking Powder
1 tsp Vanilla Extract
1 tbsp Lemon Zest
1 tbsp Lemon Juice
15g Poppy Seeds
30g Honey
2 Eggs
130g Blackberries
Method
First, mix all the dry ingredients in one bowl & make a well in the centre. In another bowl combine the wet ingredients (leaving the Blackberries aside for now).
Then pour the wet mix into the dry & mix until just combined. Add in the Blackcurrant & fold a few times to incorporate them.
Divide into the muffin cases & bake at 170°c for about 15 minutes until just starting to brown. Check they're cooked with a skewer. If the mix comes out really wet, give it another minute or two.