TIME 4 COCONUT & RAISIN PROTEIN OAT BARS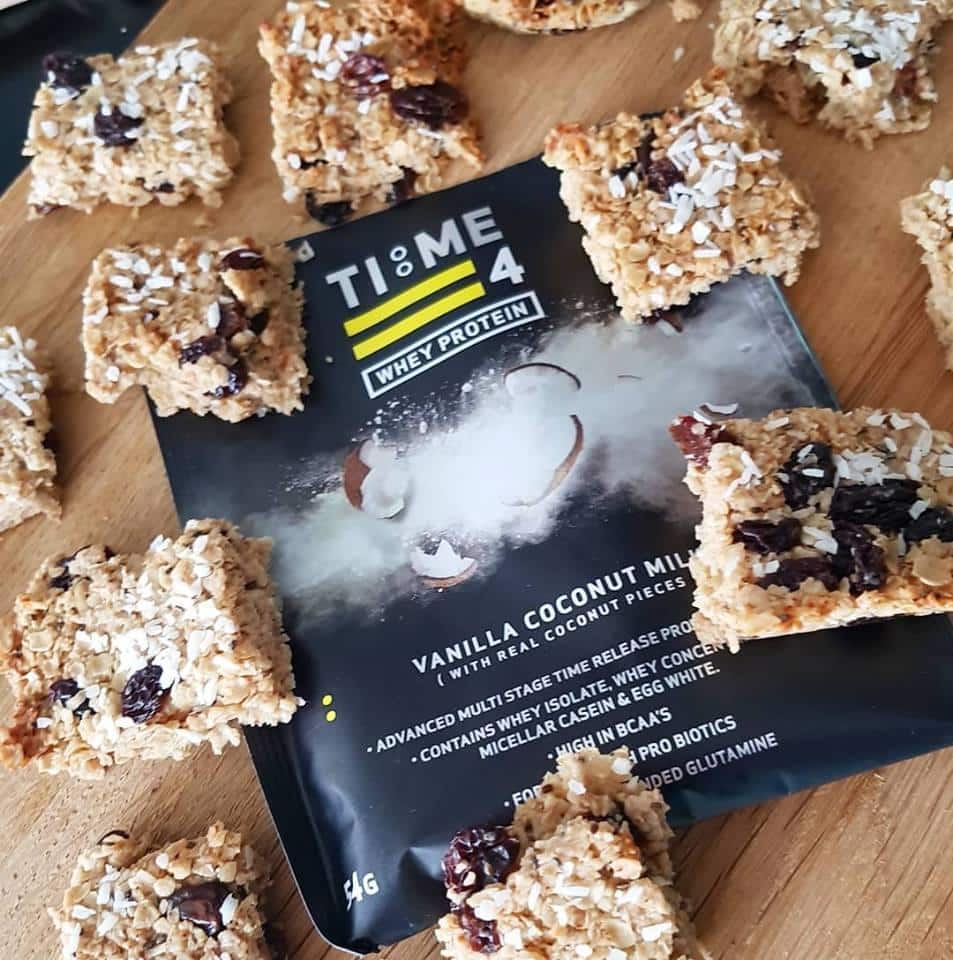 Ingredients
2 Cups of Gluten, Wheat & Milk Free Oats
1/2 Cup RAISINS & Desiccated COCONUT 🌴
4 tbsp of Honey 🍯
Black Chia Seeds
Sprinkle of Cinnamon
2 tbsp of Coconut Oil 🌴
1 sachet of Time 4 Nutrition Whey Protein Vanilla Coconut Milk flavour
Method
Preheat the oven to 180 and line a brownie tin with baking paper.
In a large saucepan, melt Coconut Oil with the Honey and Cinnamon on a medium heat.
Add all the ingredients.
Once it's well combined and smooth, remove from the heat and stir.
Add the contents of the bowl to the saucepan and mix until everything is well combined. If you need to, you can add a small drop of water to help it stick together.
Transfer to the brownie tin and press down as firmly as possible to create a flat, even layer.
Bake for approximately 15 minutes until golden brown. I take out half way through to press down. If you like them softer like I do, don't cook for the full 15 mins and keep an eye on them. They always harden when they are cold.
Leave to cool completely before cutting into 12 bars.
Keep in an air-tight tin for up to a week. Enjoy!