Time 4 Malteasers Style Protein Balls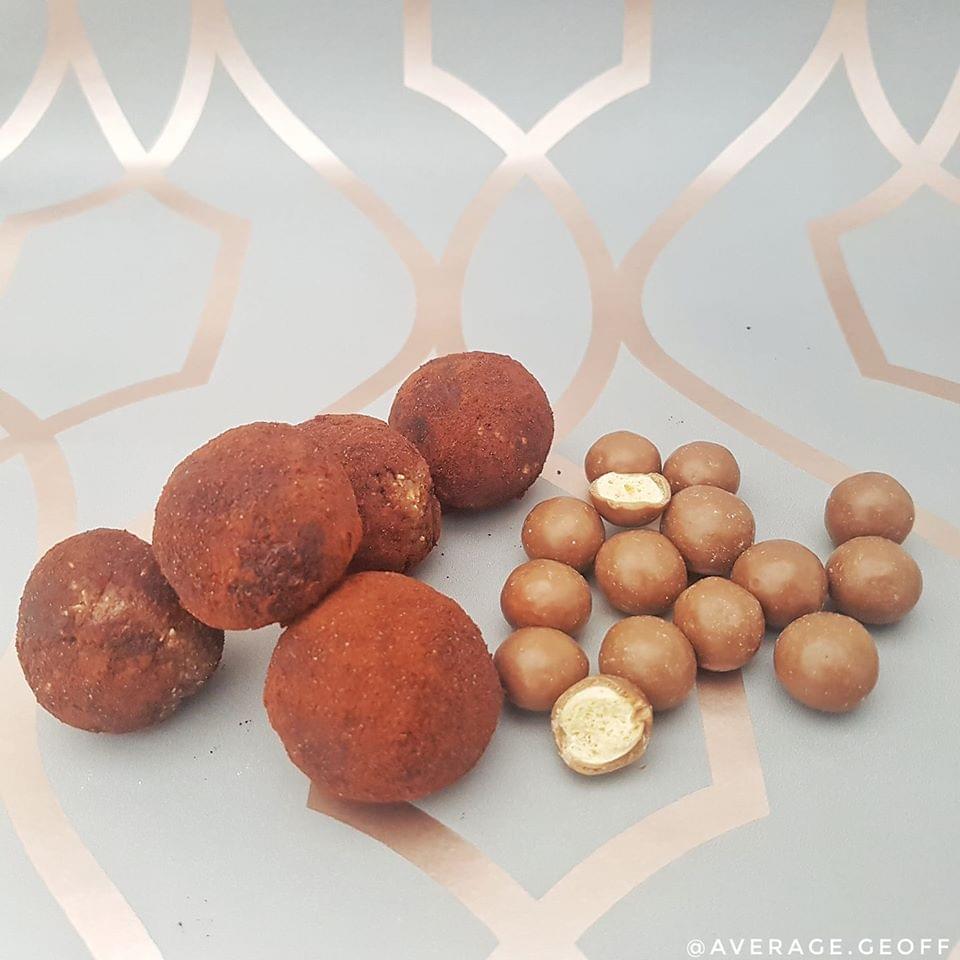 Ingredients
Well we're all pretty much staying indoors for most of the day now so we may as well get in the kitchen and make the best of a bad situation.
These nuggets of joy are smooth, tasty and a bit too easy to munch!!
200g Dates
54g Time 4 Nutrition Whey Protein Double chocolate Mousse Flavour
200g Ground Almonds
50g Oat Flour
30g Malt Powder (Like Horlicks)
Method
Soak the Dates for at least 3 hours in water. Drain and blitz to a smooth paste before adding everything else and mixing until smooth.
Roll into balls about the size of a Walnut and roll in Cocoa for some spherical delight!!!