Time 4 Double Chocolate Mousse Protein Cookies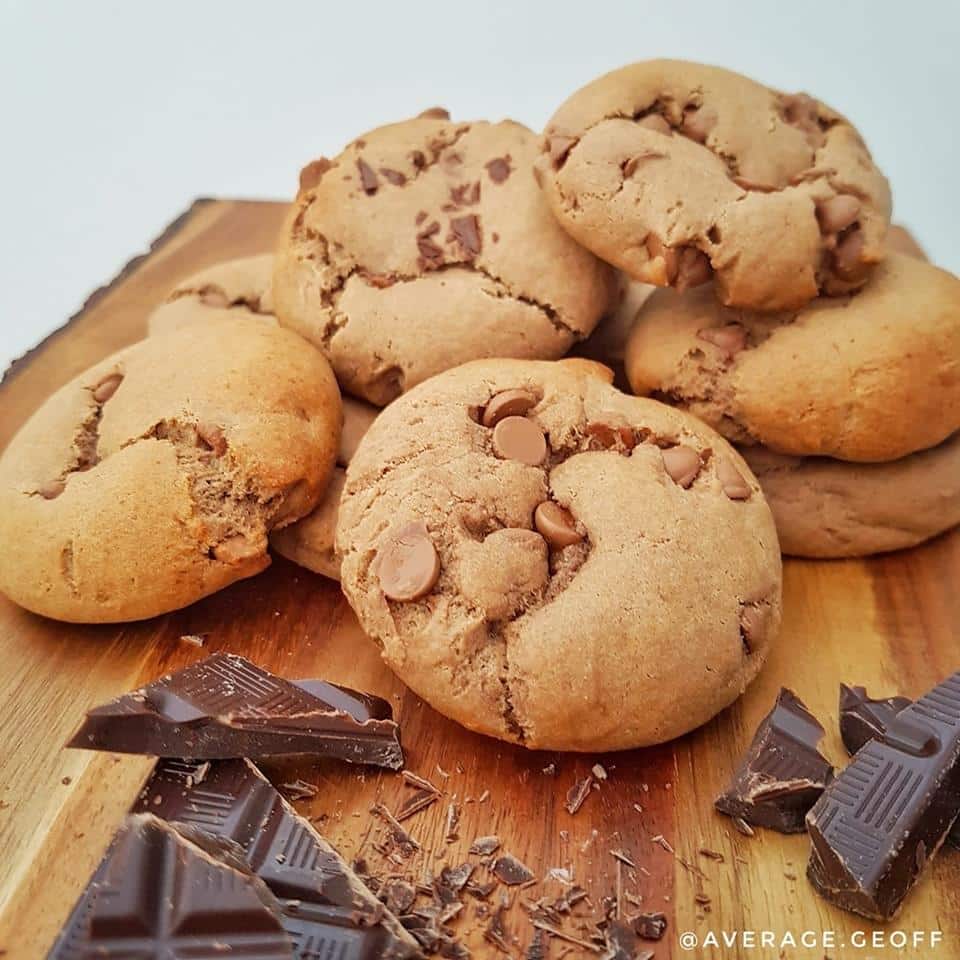 Ingredients
(Makes 18 Cookies)
4 Scoops Time 4 Nutrition Whey Protein Double chocolate Mousse Flavour
250g Plain Flour
2 tsp Corn Starch
1 tsp Baking Soda
85g Light Brown Soft Sugar
50g Quark
1 tsp Vanilla Extract
1 Egg
100g Unsalted Butter (room temperature)
100g Dark Choc Chips
Method
With a hand mixer or fancy machine, beat the Butter and Sugar in a bowl until pale and fluffy (about 3 mins).
Add the Egg, Vanilla and Quark and combine.
In a separate bowl, mix all the dry ingredients together.
Now add that to the wet mix and get busy mixing and smooshing together to make a cookie dough.
Take out lumps of the mix and roll into balls about the size of a walnut.
You should get 18.
Now place the balls in the fridge to chill for at least an hour.
DONT SKIP THIS STEP of else the cookies will spread and be flat.
When you're ready to bake, preheat the oven to 175°c and place some of the balls on a tray lined with baking paper and flatten them down a little with the palm of your hand.
Give them at least 1 1/2 inch of room to spread a little and bake for 8-10 minutes until just set on top.
Don't panic that they're soft when you take them out, they will harden as they cool.
Leave to cool for about 2 minutes and carefully transfer to a wire rack to cool completely.
Repeat with the rest of the balls.
Calories: 128
Protein: 5
Carbs: 15
Fat: 5