Time 4 Christmas Pudding Protein Balls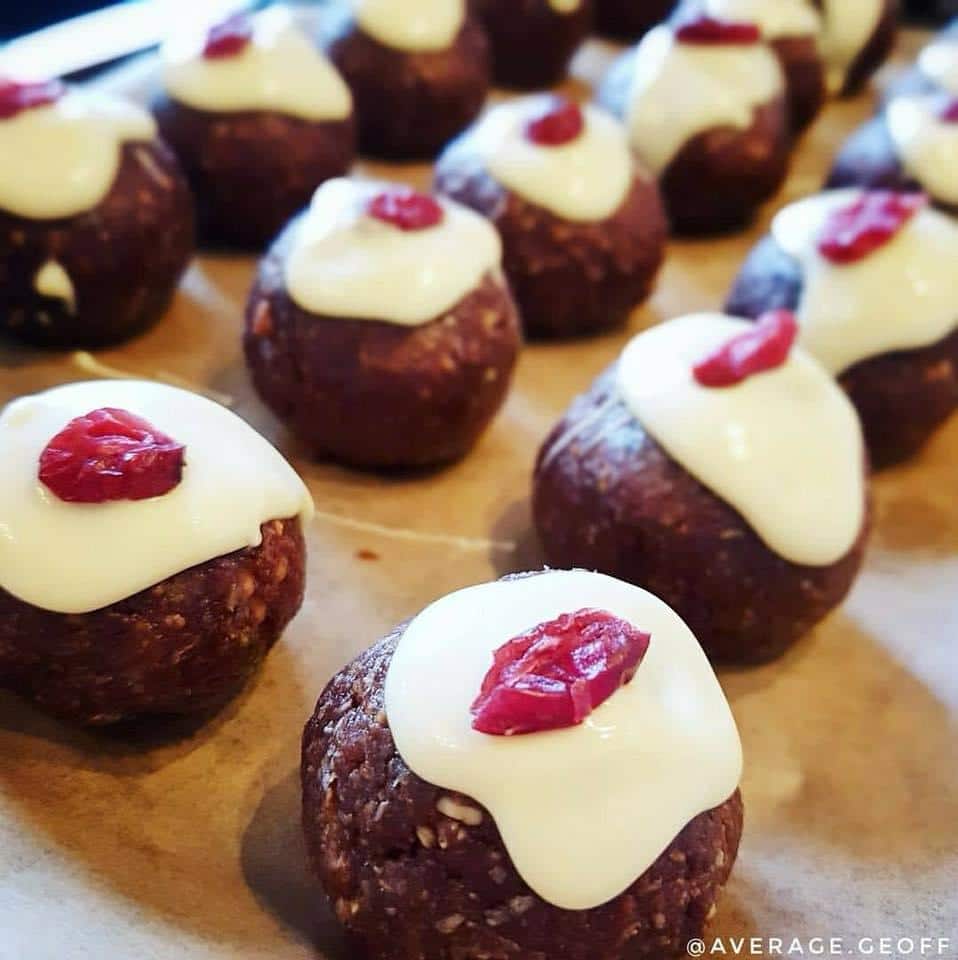 Ingredients
1 1/2 Cups Dates
3/4 Cup of Ground Almonds
1 tbsp Cocoa
54g (3 scoops) of Time 4 Nutrition Whey Protein Double Chocolate Mousse Flavour
1/4 Cup Water
1/4 Cup Unsweetened Shredded Coconut
4 Squares White Chocolate
Dried Cranberries
Method
If you've put in the work this year you deserve a christmas treat and I've got a Time 4 Nutrition blinder for you!
Soak the Dates for about 4 hours then drain.
Put everything in a food processor and go to town until you get a smooth mixture.
You may need to add a little more water depending on how thick the batter is but you don't want it too gooey.
Scoop out the mix into Walnut sized balls and place on a baking tray in the fridge.
Now melt the Chocolate and spoon a little bit over each ball.
Push a dried Cranberry on top of each one and place back in the fridge to harden up.
These will last about 7-10 days in the fridge...or about 4 in mine!